By Gaby Dufresne-Cyr, CBT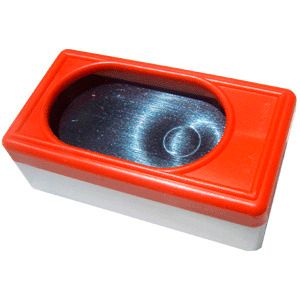 Over the last twelve years, I've been fortunate enough to have spent time in both zoological and non-zoological training environments, and let me tell you, there's a big difference when it comes to training. This week, I want to talk about those differences in order to stop trainers from feeling guilty about dog training. I know I'm going to make enemies again, but I have to talk about force-free training, AKA positive reinforcement
only
trainers. 
Training Differences
The positive reinforcement
only
 and Force Free movements have a negative impact on dog training and public education, here's why. Both training approaches are defined as withholding any type of aversive in a training session in order to avoid pain or stress. Pain inflicting tools, words, or physical actions are forbidden. Although I don't use any aversive tools, sometimes I have to say no to dogs, use a no reward marker, or physically restrain an animal because it's too strong. Consequently, we can't compare exotic animal training with dog training because the environment is not the same.
Environmental Differences
Force Free and positive reinforcement
only
groups say
If we can train lions with a purely positive approach, then we must train dogs with the same techniques
. This sounds awesome, but there are two important issues with this approach, and the issues are HUGE ones. First, lions (or any other exotic animal) live in captivity; dogs don't. This means exotic animal trainers can control 100% of the lion's environment, 100% for the time; consequently, lion trainers can avoid any negative stimulus and punishment. Second, the positive
only
approach perpetuates misinformation about science-based learning theories and training methodologies.
Positive reinforcement
only
 is not applicable in the real world where predictability and aversive outcomes are statistical probabilities. During a training session, we teach our clients to
set the dog up for success
, but the fact of the matter is, we cannot guarantee 100% reliability of behaviour because the environment is not under 100% control. In other words, because I can't control the environment and all living beings within it, my client will undoubtedly fail a significant percentage of the time and use a punisher or no reward marker. The important thing to remember is punishment and no reward markers aren't synonymous with abuse, violence, or aggression. Clients and trainers should not feel guilty if words such as
no
,
stop
, or
heyhey
are used in training.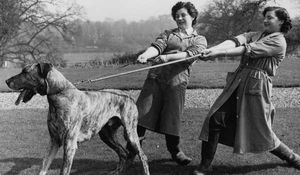 Training Impact
When I teach a dog
check-in
in order to decrease the trash eating behaviour, I might say
stop
to the dog before he picks up another piece of trash. I then reward the dog for having stopped. I might do this because I know the last time the dog ate trash it resulted in 3000$+ operation. Clients don't know about learning theories, differential reinforcement of incompatible behaviours, or stimulus control. People want their dogs to behave, quickly, and somewhat effortlessly.
Yes, I could reward big time for looking at humans and not eating trash. Here's the problem, what if the dog is a stressed-out Beagle who loves trash more than he loves our food supply? What if the Labrador is on the higher end of the anxiety spectrum and eats trash to release his anxiety? What if the trash-eating Great Dane can pull his human to the ground because he's 175lbs?
When the environment isn't under control, punishment from the owner, trainer, or environment itself,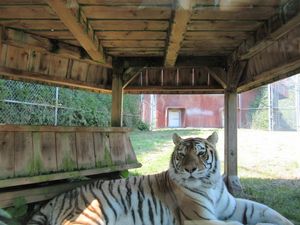 becomes a statistical probability. Lest we forget, punishment or reinforcement is from the animal's perspective, not ours. Thus, when I (read we) need to hold a dog-reactive Great Dane down with a body and head harness, is this a punishment? From the dog's perspective, it may or may not be. Is it abuse? No. Is it force? Yes. Is it forceful? No. We aren't using body power to pull him down, we are keeping him from rearing up, running away, and dragging us along. Physical interventions are needed in order to reinforce
look at human
for info, or simply to ask the dog to
sit
.
Zoological Reality
Captive animals don't experience the endless variety of unpredictable stimuli our dogs are subjected to. It's easy to control 100% of my lion's behaviour, especially during training; in contrast, I can't predict what the environment will throw at me, or my client, one minute from the next. The probability of using an aversive or punisher during a dog training session, in the real world, isn't impossible, it's probable.
Science has taught us how learning theories and behaviour modification protocols work. Why someone would deny one aspect of science in favour of another, when living conditions are diametrically opposed, baffles me. Zoological institutions don't experience real-world effects, thus, to compare one to the other is as relevant as comparing the moon to an egg. I work in both fields and although I use the same theories and protocols, I can assure you, I don't train the same way. Thresholds are easy to manage in zoological settings; in the real world, thresholds vary from one second to the next. Dogs aren't wolves, and wolves aren't dogs. 
One last word. There's no reason to feel guilty if you need to use a punisher or no reward marker, it's part of life. That being said, make sure you immediately reward the cessation of the undesirable behaviour. This is often the key concept people forget. When you reward an animal for having stopped the undesirable behaviour, you are in fact communicating that the desirable behaviour is to 
do nothing
. As Rush said in their song Freewill 
If you choose not to decide, you still have made a choice.