By Gaby Dufresne-Cyr

Those of you who read this blog every week are used to the Think Outside The Box ideas I write about. Consequently, many of you know I have a learning disability and an eidetic memory. You also know that I've trained my mind to recognize letters, words, and numbers as they are, not as my mind thinks they are. This brings me to behaviour, more so, dog behaviour. The reason we can see beyond behaviour is because of our ability to feel empathetic.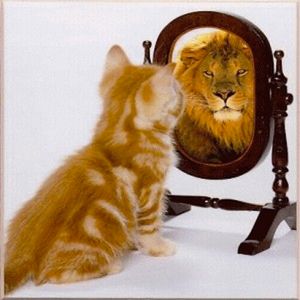 Mirror, Mirror, On The Wall
Behaviour is the result of internal processes manifested outwardly, and as Morpheus said to Neo in the Matrix "The body cannot live without the mind." We, I really should say I, am reminded how great an impact emotion and cognition have on mySelf, especially when I look to the past.

Let me tell you a little story. In 1997, I had a life-altering idea that still drives me today. I won't go into details about the idea because it's not relevant. What is important is the long-lasting effect it's had on me as a person and professional. At that specific moment in time, it became clear to me that working with animals was, is, really about working on mySelf.

Emotions are contagious whether you want them or not. Brains are wired for empathy, and not surprisingly, science confirms dogs are also wired for empathetic connections. When I observe human or dog relationships, I'm tempted to bypass behaviour and look at which emotions are in action.

When I can perceive which feelings drive behaviour, I access the opposite emotion within myself and share it purposefully. My objective is to transcend emotions and develop a universal state of feeling, of being.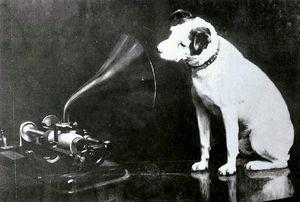 Monkey See, Monkey Do
My entire life has been about encompassing ideas, emotions, feeling, thoughts, plants, people, and animals into one giant entity which has depth and breadth. A sort of living organism which self-sustains itself because of a shared connectedness.

Sounds intangible, not to say ludicrous, I think not. Couples adopt their spouse's mannerisms and speech patterns; dogs synchronize their gate speed to their human; plants grow more efficiently when they're in the presence of other plants; consequently, our simple attachment to one another influences others.

In other words, your dog becomes you, and you become your dog. This is not new, for centuries, companies have used the monkey see, monkey do phenomenon to sell products. 

Words of Wisdom
Empathy isn't about feeling responsible for other's emotions, it's about placing yourSelf in someone else's emotional state in order to feel what they might be experiencing. Unfortunately, empathy can bring you so far. If you've never experienced the emotions associated with a particular event, it's difficult to perceive the same feeling.

My perception of people and animals is a reflection of internal processes which belong to me. I see events in my life as experiences. These encounters serve to teach me how I perceive mySelf in the world and all that it contains; therefore, my emotions belong to me and reciprocally, I'm not responsible for other's emotions. Empathy and projection are very distinct things.

I live my life based on a sentence I thought of during meditation "Close your eyes and see, for the vision laid before you is clouded by your sight." If you can make sense of this sentence, you've understood what I've been trying to say. If you don't, no worries, life will always find a way to teach you the concept. And, if life doesn't teach you, your dog will.