Doga Classes - Yoga with Dogs in Montreal
Do you want to practice yoga with your dog, Doga, in Montreal? 

Gaby Dufresne-Cyr followed her yoga teacher course in 2006 and has reunited her two passions to offer Doga classes. In five weeks, her objective is to teach you various poses such as Balasana, Adho mukha svanasana, Urdhva Mukha Svanasana, Trikonasana, Utkatasana, Tadasana, and Savasana. The goal is to improve your human-dog relationship, prevent or reduce behaviour problems, and enjoy an enriching activity. Classes are offered at the Dogue Shop in Montreal.

Human pre-requisite: yoga mat, comfortable cloth, a clicker, dog treats, and a sense of humour. 
Canine pre-requisite: sterilized, vaccinated, no barking (excessive), takes treats (food, praise…) and not reactive to other dogs.
Here is an article about Doga in a French magazine from France. You can consult more articles, videos, or websites on the media list below.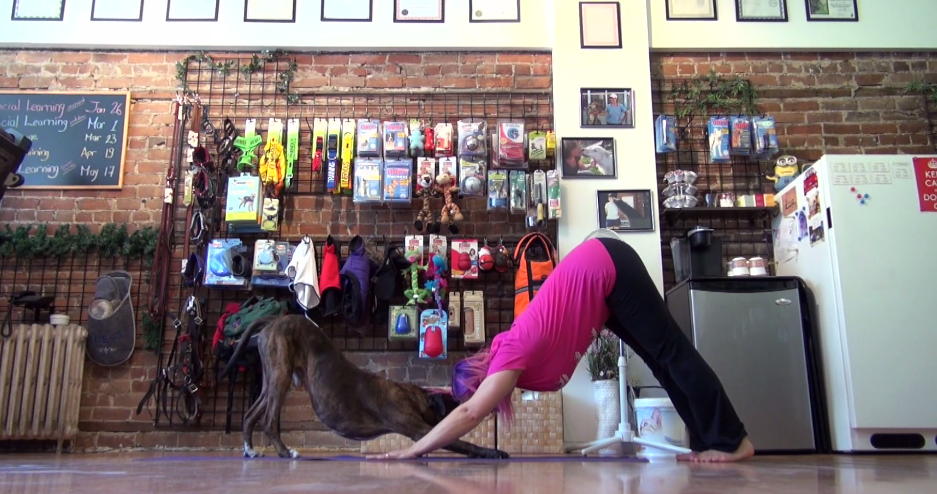 Please register in advance; places are limited. Reservations are required.
 
Location: TBD
Time: TBD

Doga in the Media (French):
FranceInfo
NEON Mag
La Presse
Urbania
Wikipedia