Doga Classes - Yoga with Dogs in Montreal
Do you want to practice yoga with your dog, AKA Doga, in Montreal? 

I followed my yoga teacher course in 2006 and have reunited my two passions to offer Doga classes. In four (4) weeks, I aim to teach you various poses such as Balasana, Adho mukha svanasana, Urdhva Mukha Svanasana, Trikonasana, and Savasana. 
The goal is to improve your human-dog relationship, prevent or reduce behaviour problems, and enjoy an enriching activity. I do not offer a trial class because it disrupts the group. Registration is for all four classes. 
Doga classes start June 5th, 2023. Please register in advance; places are limited. 
Human pre-requisite: yoga mat, comfortable cloth, a clicker, dog treats, water + a bowl, and a sense of humour. 
Canine pre-requisite: sterilized, vaccinated + Lyme, and over one year old.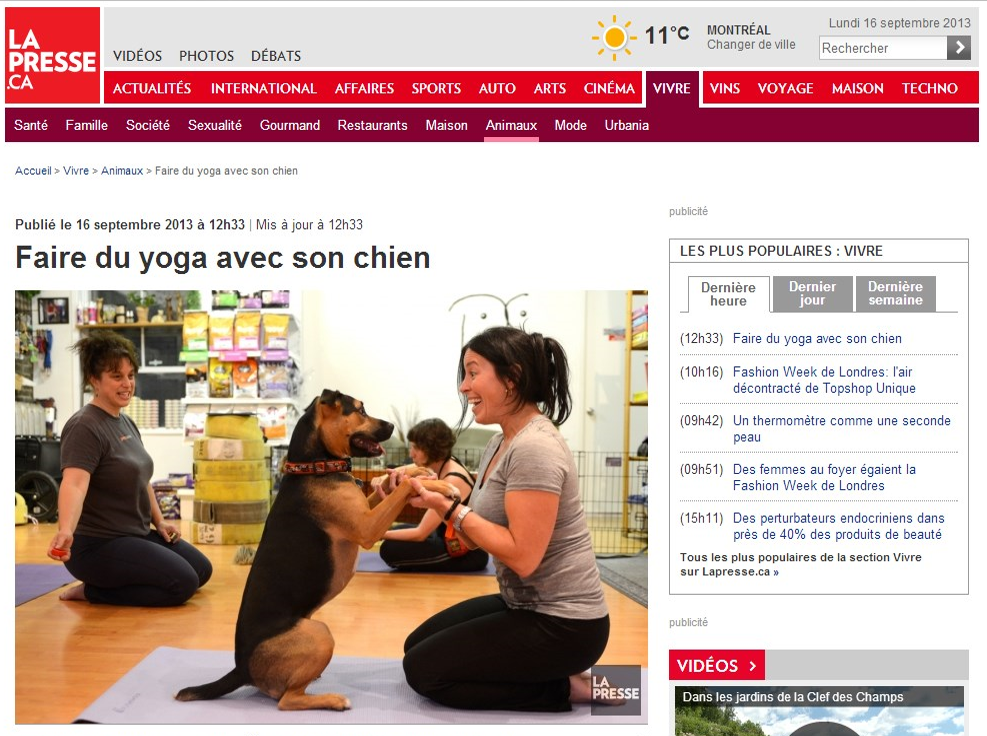 Location: Confederation Park, Coner Kensington and Fielding (near the bathrooms)
Day: Mondays
Time: 19:00 (7:00 pm)
Please indicate your choice on the registration form below if you wish to pay cash. 
 
Doga in the Media (French):
FranceInfo
NEON Mag
La Presse
Urbania
Wikipedia
NOTE: Aggressive, reactive, and excessive barking dogs cannot take this group class.