By Gaby Dufresne-Cyr, CBT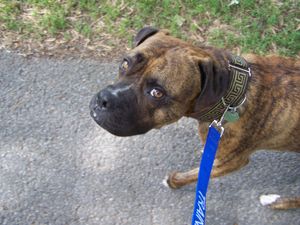 Professional recognition is one of my life goals. I believe Dog training and behaviour consultation are at a turning point in history. Too many improvised professionals or outdated practitioners are inadvertently causing harm to animals and people. Consequently, we must pull together and make a stand. Bellow, you'll find information by which we can unite and create a new reality for domestic and exotic animal professionals.  
 
Dog Training Description
Although the Canadian government mentions a high school diploma is normally required to exercise the dog training profession, the  National Occupational Classification doesn't stipulate why it's required. This is where dog training and behaviour consulting fall into the unregulated cracks. High schools and other post-secondary institutions don't offer such programs. You'll find on the Canadian government website, under the NOC, the following description: 
 
6 Sales and service occupations
Major Group 65 Service representatives and other customer and personal services occupations

656 Other occupations in personal service

6563 Pet groomers and animal care workers
Unit Group
Animal care workers feed, handle, train and groom animals and assist veterinarians, animal health technologists and technicians and animal breeders. Pet groomers clip coats, bathe and otherwise groom pets. Workers in this group are employed by animal hospitals and clinics, animal shelters, breeding and boarding kennels, zoos, laboratories, retail pet shops, dog training schools, pet grooming establishments, or maybe self-employed.
 
Example Titles
Animal care worker (except farm)
Dog groomer
Dog trainer
Kennel attendant
Laboratory animal attendant
Pet groomer
Pound attendant
Veterinary attendant
Zoo attendant
 
Main Duties
Workers in this group perform some or all of the following duties:
Prepare food and feed animals, fish or birds at scheduled intervals
Clean and disinfect cages, pens and surrounding areas
Shampoo, clip and groom animals
Assist veterinarians and animal health technologists and technicians to inoculate and treat animals
Assist animal breeders to handle and nurture animals
Assist scientists and researchers in conducting laboratory tests with animals
Monitor and document animal behaviour
Train dogs to obey commands and perform specific duties in response to signals.
Employment Requirements
Completion of secondary school is usually required. Depending on the type of work performed, training courses in animal handling, grooming or dog training are usually required. Animal health or veterinary assistant college courses may be required for animal care workers.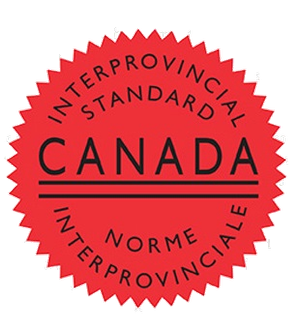 High Schools
Dog training is clumped in with the following groups: 6561 Image, social and other personal consultants: colour consultant, fashion, etiquette consultant, fashion and wardrobe consultant, image consultant, make-up consultant, public speaking consultant, wardrobe consultant, wedding consultant, weight loss consultant, 6562 Estheticians, electrologists and related occupations: beauty treatment operator, cosmetician, electrologist, electrolysis technician, esthetician, hair replacement technician, manicurist, pedicurist, scalp treatment specialist, tattoo artist, and 6564 Other personal service occupations: astrologer, chat line agent, dating service consultant, fortune teller, psychic consultant, psychic reader.

While groups 6561 and 6562 require high school diplomas and college degrees, group 6564 requires no educational background. Our trade isn't taken seriously because of the lack of educational standards. I would like to change this reality because our clients have animals that can and do cause harm. Let's face it, our profession is a dangerous one. As such, I believe it's our responsibility to make sure the general public remains safe from potentially dangerous interventions.
 
Dog Trainer and Behaviour Consultant Future 
I have a dream. I wish trainers and behaviour consultants would come together to design a certification program. School boards could implement the program and call it a professional high school diploma in dog training and behaviour consultation. From there, professionals could pursue their Red Seal Endorsement which would ensure a national standard for our professions.

I certainly hope I'll see our respective fields become standardized. I'm still young and have great aspirations we'll change the future. We simply need to come together, sit, and design a workable field of study. What do you say? If you're from another country, what are your government, if any, standards when it comes to dog training or behaviour consultation? Leave a comment or link below.

References
- Government of Canada. National Occupational Classification 2011. Retrieved from http://www5.hrsdc.gc.ca/NOC/English/NOC/2011/QuickSearch.aspx?val65=* 09-2015
- Red Seal Program. Retrieved from http://www.red-seal.ca/c.4nt.2nt@-eng.jsp?cid=22 09-2015