Dogue Shop Book Publishing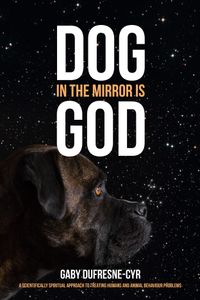 Title: DOG in the Mirror GOD; A Scientifically Spiritual Approach to Treating Human and Animal Behaviour Problems.
Author: Gaby Dufresne-Cyr © 2018
Contributors: Amadea Editing, Marilou Léger Photographe
Release Date: October 30, 2018
Availability: Dogue Shop Store Barnes&Noble Walmart Indigo
Synopsis: From Science to Spirituality, the book discusses quantum physics, psychological projection, mirroring, and behaviour modification protocols as an overall approach to changing human and dog undesirable behaviours to desirable ones. Dog in the Mirror is God is an inter-species self-help book for professional animal trainers and dog owners who wish to address behaviour problems in a more practical approach. The text is easy to read and contains images to understand certain concepts. Inter-species attachment and imitation are introduced to complement the self-directed learning process. The author presents case studies taken from her client database. Although names were changed, the authenticity of each case remains the same. Follow Boreal, Ginger, Scooby, Jake and their caregivers as they explore the challenges of improving their dysfunctional relationships into symbiotic partnerships.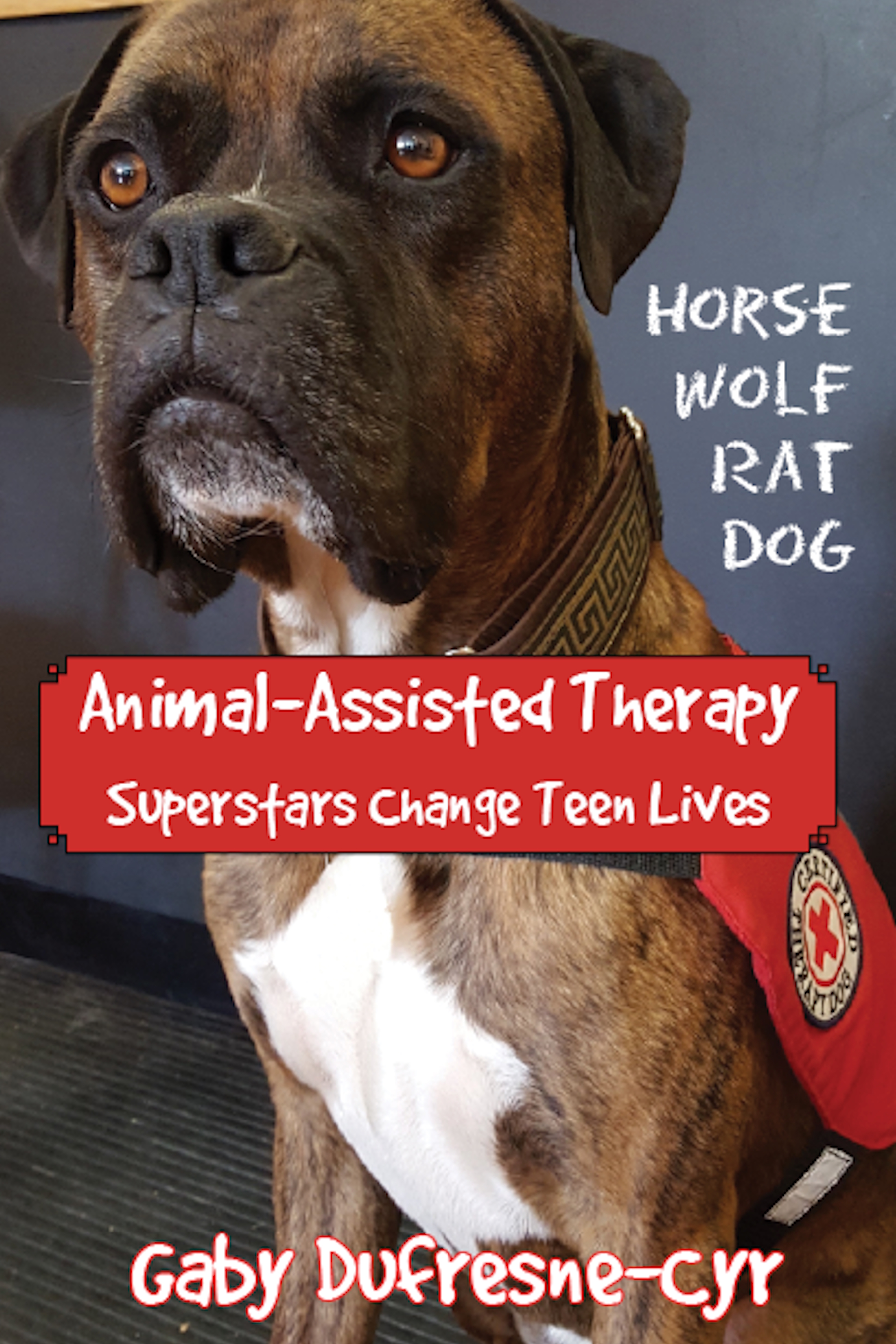 Title: Animal-Assisted Therapy; Superstars change teen lives
Author: Gaby Dufresne-Cyr © 2023
Contributors: 
Release Date: October 1, 2023
Availability: 
Synopsis: Explore what it takes to become an animal-assisted pet partner devoted to working with at-risk teens in high schools across the Island of Montreal, Quebec. From selecting an animal to training, discover a team of professionals dedicated to bettering teenagers faced with life challenges and mental health disorders. The program teaches adolescents to socialize and train dogs, rats, horses, and wolves to mend their ailments. 
As the program progresses, the students learn that the bond between a person and their animal has the power to heal many open wounds. Follow dogs Albear, Hariette, and George, along with rats Charlotte, Vincent, and Alice, as they conduct weekly school visits and forge friendships with an unlikely group of adolescents.