By Gaby Dufresne-Cyr, CBT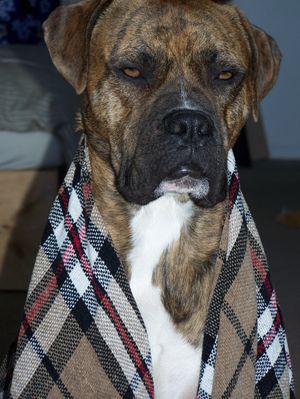 When I was in yoga school and attending university, teachers had a saying Observe the Observer. A simple statement which requires years of practice just to understand it's significance. Fortunately for us, dogs live their lives based on this philosophy. We, on the other hand, indulge ourselves in past or future dimensions of time with great consequences. We forget all about the Observer.

The Eternal Mind
What does Observe the Observer mean? It means to look at one's actions and words from an external point of view. A kind of step-out-of-your-body experience without stepping-out-of-your-body in order to consciously become aware of your thoughts and actions. You can see how this is easier said than done, especially when emotions get in the way.

Observe the Observer teaches us to live in the eternal moment. In fact, this is what spiritual practices teach, yet we let our minds wander and get caught up in all the daily drama that surrounds us. Unfortunately, daily dramas constantly bring us back to the past or propel us to the future. If we were  Marty McFly, that would be awesome; unfortunately, that's not the case. But (because there's always a but) we do have the means to keep our minds from wandering off. We do have a perpetual be-in-the-present-moment machine with highly sophisticated sensors at our disposal.

If you're a dog caregiver, look at your feet, it's right there. OK, so it might be outside, in the living room, or hidden under the table, but it's there nonetheless. We didn't come up with an original name for this machine-like anti-mind-traveller or resistant-thought-shifter, nope, we called it a dog.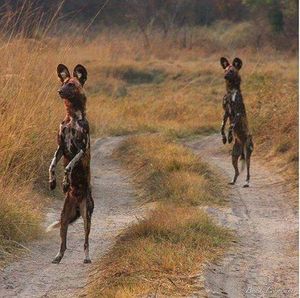 A Powerful Message
Dogs, the canines that they are, live their lives in a quasi constant present state of mind. They are the master observers; therefore, let's use our human-dog relationships and stay connected with them in the present. Allow your dog to teach you this valuable lesson that is 
Observe the Observer
. Watch yourselves interact with your dogs and feel their present awareness, for
the present
is really
the gift
. 
When dogs go to you, receive them as if they were gods. Interact with them and notice what you're doing in return. Are you thinking about the shopping list, a work task that wasn't completed, your teen's emotional problems, or are you simply gazing back and enjoying the moment like this was the most wonderful thing you've ever seen or experienced in your life?

Observe the Observer means you were able to catch yourself being mentally absent and capable of returning to the present. This shift in awareness is all you need to be happy, and guess what, dogs teach us this lesson every single moment of every single day. The present is the most precious gift, and dogs give it to us repeatedly, so, maybe it's time we took a look at our Observer.