By Gaby Dufresne-Cyr, CBT-FLE
After chatting with Dogue Shop graduated students, I decided to summarize our discussion to help other novice trainers and clients alike. It might seem like a clear-cut process, but an unregulated profession yields unregulated prices. The following article attempts to shed some light on the topic. 
Dog Trainer Profession 
The dog training profession is not a regulated industry; consequently, the question of pricing in an unregulated service becomes an interesting topic. Some dog trainers might not agree with my ideologies, but if you think about it, it makes much sense. In an unregulated profession, one should act professionally to be considered professional. 
A professional should be ethical, educated, efficient, and effective. As a professional, ethics requires one to impart the necessary information, in the least amount of time, and at the lowest cost possible. In other words, get in; get out, as fast as possible. Professionals should never make their clients dependant on their services. 
Dog Trainers vs. Psychologists 
I teach my students to be ethical about pricing. I explain why I chose psychology as the closest profession resembling our own. Psychologists must adhere to their professional order in order to practice. Although their order does not regulate prices, psychologists have developed an unofficial price average most members adhere too. Their pricing guideline sets a precedent for our industry because it states a clear message. Before we talk about amounts, please take a look at the following table. It illustrates the different requirements needed between professionals after graduation. 
Dog Trainers: 

Ethical Prices 
Prices for a psychologist, with a Ph.D., varies between 80$ and 130$. This pricing scale is also accurate for the national average. A psychologist in Quebec will roughly cost you the same in Alberta or New-Brunswick. Just like other experts, psychologists who specialize in a specific area of the human psyche cost more per hour. Specialized professionals might cost 150-200$ per hour. The price is still affordable for someone with a Ph.D. if you ask me. 
It baffles me when dog trainers charge upwards of 300$ per hour with three years of experience in dog training. I have seen many things in the last 32 years, but the craziest thing I heard is I client who paid 800-900$ for life, for dog training, and only did three sessions before they came to me. That is 300$ per hour. That should not happen. 
"If you think it's expensive to hire a professional to train your dog, wait until you hire an amateur!" - Unknown 
Pricing Strategies 
There are different ways to set prices in the service industry. I will explain the sliding-scale, cost-oriented, value-based, and competition-oriented pricing models and give an example. Pricing models help standardize service fees. Once implemented, your model should not change. As a point of reference, the most prevalent pricing models for psychologists are value-based and sliding-scale, but in the dog training industry, competition-oriented and cost-plus pricing seem to be the preferred strategies. The following explains the three models. 
- Sliding-scale: is a variable price for a service based on the client's ability to pay. In this model, you create the amount based on a previously established percentage of your maximum and a minimum charge. Proof of revenue is customarily required to benefit from this form of payment. This payment method might seem drastic, but in reality, it is a very fair approach. 

 - Value-based: the price is based on the estimated value of the service to the client. The base price plus an added cost for a specialization reflects the overall service fee. The experience of the professional might also be considered in this pricing model. For example, your flat rate is 90$/h, but since you specialized in aggression, the cost jumps to 175$/h. 
The difference in price is validated by the risks encountered. Value-based is a very subjective pricing strategy because you must base the value from your perceived worth and not actual market value. Cost-plus and competition-oriented should be established in order to offer the best cost/value for your clients. 
- Cost-plus: the cost price for a session plus a certain percentage. Typically the cost price plus 10% is a standard. To figure out the cost price, you must first calculate ALL your monthly expenses associated with a session: car monthly payments, gas, registration, driver's license, files, paper, ink, printer, pens, electricity, computer, internet service, cell phone, cell phone provider, rent, heat, insurance, leashes, collars, poop bags, harnesses, etc. 
The amount is then divided to reflect an hourly fee. For example, if the total of the above expenses comes out to 2740$/month (≈ 32 900$/year). Say you plan on working 30h/week; your hourly cost would be 22.83$/h. To this amount, you would add 10%. Therefore, your hourly salary would be 25.66$.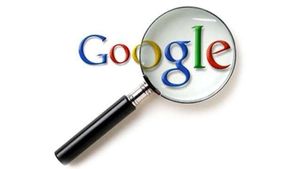 - Competition-oriented: this method of pricing requires a lot of finger work, aka Googling. The objective is to find out what your competitors are charging and make an average based on those findings. The average price might be on the higher or lower end of the scale, depending on which neighbourhood you live in. Say you find five professionals in your area; you would add their prices and divide by five; therefore, your price would be the result of that average. 
For example, the hourly rate of your five competitors is #1 = 95$, #2 = 87$, #3 = 125$, #4 = 95$, and #5 = 80$. The sum of those prices is four-hundred-eighty-two. Now divide 482/5 and you obtain 96.40; consequently, your hourly rate would be 96$ per hour. 
Dog Trainer Ethical Pricing 
There is no cookie-cutter price for the service industry; as such, I propose you do the following calculation. Shop for prices and do the equation from the competition-oriented model. Then, look at each person's credentials and see which one offers the best value for your money. You should look for a long list of education opportunities (2) for a reasonable hourly cost. I know it can be a lengthy process, but it is worth the effort in the long run. 
A professional dog trainer should cost you between 70$ and 250$ per hour, depending on their expertise. In my opinion, prices that exceed these costs are abusive and unprofessional. Remember, a psychologist with a Ph.D. earns between 80$ and 130$ per hour. Granted, our four-legged customers bite, but exploiting clients is unethical and unprofessional. 
Cheers,
G.
References: 
- Association des Psychologues du Quebec. Distinction Association/Ordre. Retrieved from https://www.apqc.ca/ May 2019 
- Nagle, T.T., Hogan, J.E., and Zale, J. (2016). The Strategy and Tactics of Pricing: New International Edition (5th Edition). Oxford, United Kingdom:    Routledge. 
- Ordre des Psychologues du Quebec. Combien ça coute? Retrieved from https://www.ordrepsy.qc.ca/web/ordre-des-psychologues-du-quebec/combien-ca-coute- May 2019 
- Smith, T.J. (2012). Pricing Strategy: Setting Price Levels, Managing Price Discounts and Establishing Price Structure. OH, USA: South-Western Cengage Learning. 
1 Newly graduated psychology students require a Ph.D. to practice. 
2 Make sure to verify the professional's credentials.