By Gaby Dufresne-Cyr, CBT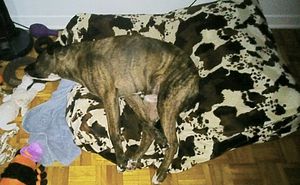 It's snowy and rainy today. The overcast weather is predicted for the entire day, ugh! This is the type of day I dread the most because I feel grumpy, tired, and unproductive. I look at my dogs and like to imagine they too feel the same way. They sleep curled into a ball, and I, on the couch, wish I could do the same.

I don't know about you, but sometimes I just want to stop and discover new worlds. Living your passion is like living in the same clothes year round, but at some point in time you just want to wear a dress. What does this have to do with dog training or dog behaviour? Everything! 
 
Passionate Dog Job 
Our moods influence training and our ability to judge efficiently. When the weather, family, friends, or our health affects our person, we have to acknowledge these changes and work with them. As mentioned before, it's overcast, rainy, grey, and somewhat depressing. If I tried to train my dogs, I would be setting us up to fail. When dogs feel dreary, it's best to leave them be.  

If clients are scheduled for the day and I feel like I'm feeling at this very moment, I have two options: reschedule or proceed with caution. The former is self explanatory, the latter not so much. Let me explain. When I see clients on days like today, I know I won't be at my best, then again, the client won't notice and we'll still reach our session's objectives. However, with time my professionalism might suffer, and without notice I might start to work at a diminished level of competency and productivity.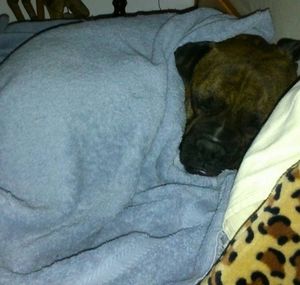 Dreary Dog Trap 
The dreary dog trap is the phenomenon by which professionals inadvertently and subconsciously accept mediocre performances from themselves. Clients then train their dogs and obtain, well, mediocre results. Catching one's self working at an impoverished level of satisfaction isn't easy. What are some ways to counter the dreary dog trap? Here are a few pointers. 

- Reschedule you session if you feel physically sick, are emotional, suffer from brain fog or confusion, are stressed, or simply are not at you best. 

- Film your sessions or client sessions (do get their permission first). 

- Thirty minutes before a session, do a few yoga or other physical exercises to stimulate your vitality and mental awareness. 

- Have a fellow professional watch your session and give constructive feedback.
 
- Summarise your session carefully writing down weather conditions, room conditions, your state of being and other influential factors.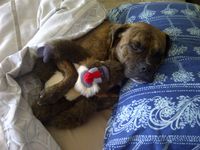 Doggone Good  
All of the above should be practiced at variable times throughout the year because these methods will further develop your professional skills. I film myself regularly and can honestly say I am not productive on rainy or snowy days. If I can, I will reschedule the session and curl up next to my dogs on the couch.