By Gaby Dufresne-Cyr, CBT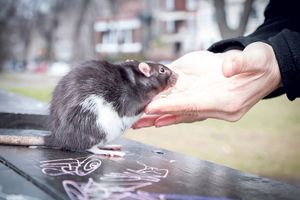 The study of dog behaviour and training is evolving at the speed of light. Learning theories are presently studied, and with a new understanding of our canine companion comes a new training approach. In a few years from now, I believe we won't use many treats to train dogs. 
  
Behaviourism 
At the moment most dog trainers use behaviourism as the corner stone of their training approach. Classical and operant conditioning have been well documented and used for decades. We use these two principals of learning to modify animal behaviour, but what if other models of learning could benefit dogs. I'm talking about an outside the box approach.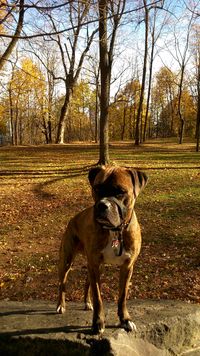 New fields are currently studied in order to determine if dogs, and other animals, can learn within these new models. The following theories are not only being studied, they are now used to train animals, more specifically the dog. I'm talking about social cognitive and mimetic learning theories. Attachment theory is also studied and research papers seem to confirm this model applies to canines, and possibly equids too. 
  
Practical Application in Dog Training 
The practical approach is jaw dropping. We can now train complex tasks with a simple mimetic approach. Dogs look at us and learn. You'll tell me you knew that, and I'll say you're right, but to which extent this was possible was unknown till now. Same thing goes for social cognitive theory. Ten years ago, no research papers could be found on the topic of dog cognition, yet I managed to incorporate this theory with amazing success. 
  
The impact of these new learning theories on dog training is twofold. One, we work with a reduced amount of treats. Two, training sessions are greatly reduced in time and frequency. Consequently, clients and dogs experience an improved human-animal bond. In other words, we can address the attachment between human and dog and modify it from an insecure to a secure connexion.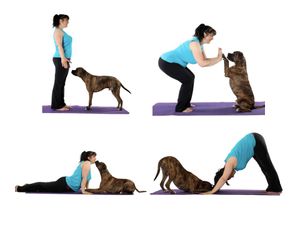 Endless Possibilities 
Think about it for a moment. Fearful and anxious dogs that don't eat during training sessions would now be able to learn. Tool and treat management would be so much easier for clients. No clickers to carry around. No more struggles to create behaviour modification protocols that work in any given situation at any given time. No more frustration from clients. And best of all, no more ambiguous training tools made to punish and torture dogs. 
  
At the Dogue Shop not only do we teach these learning theories, we use them to train our animals, from rats to horses. Dogs are amazing animals and we have denied their full potential for way too long. The time has come to give dogs the place they truly deserve. Dogs are our buddies and our co-workers, so why not treat them as such. 
  
Albert Einstein said "The dog is very smart. He feels sorry for me because I receive so much mail; that's why he tries to bite the mailman." Dogs are amazing partners who make sure we remain true to ourselves. I, for one, am truly grateful for their gift.