By Gaby Dufresne-Cyr, CBT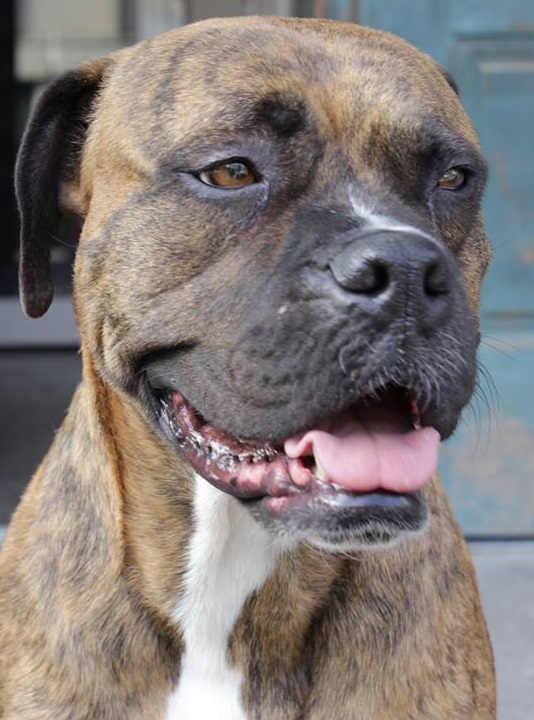 Lately, it seems, people want their dogs to be perfect. More and more people register for puppy classes to start their dogs off right. Then people register for private sessions, enroll in dog sports, obedience training. Pet guardians go out of their way to socialize their dogs. They visit dog cafés, bring them to the grocery store, the bank, in public transport, to work, or participate in all kinds of dog-related activities, and with Christmas just around the corner, too much of a good thing can become a bad thing.

Stress Curve
People strive to offer an environment rich in stimuli to their pets, but sometimes it's simply too much for our canine companions to handle. Overexposure to dogs or people can create stress and distress in animals not equipped to deal with overstimulation. Dogs need time to recuperate from stressful encounters like training or outings.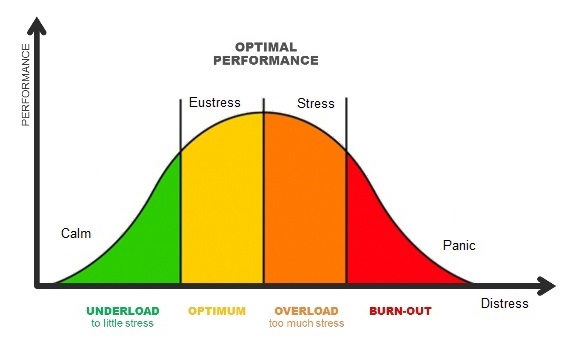 When I say stress, you should also read eustress, the positive, or workable, form of stress. When you're in the zone (the orange part of the curve), a little stress can motivate an individual, but too much of it for too long can create distress. Optimal performance will vary from one dog to another, but overall the signs will be similar.

Stress Signals
In general, we can determine dogs are stressed by observing some of the following behaviours: restlessness, pacing, unable to settle, stretching, repetitive yawning, over-drinking, trembling, panting with tongue inside the mouth, ears slightly pulled back, tail in a tight neutral position, and dandruff reaction. If you see these signs in your dog, it's time for a break. Offer a day or two of off time to your pets, especially if they're getting older in age.

Balance
Life is a matter of balance. As mentioned above, too much of a good thing can be a bad thing. When our animals work intensively for two consecutive days, they require as much off-time to rest. Obviously, each dog is different and you might find that one dog bounces back faster than the other. Respect your dogs' rhythm and avoid clustering their activities because it suits your schedule better. When the famous Albear works for two straight days he needs at least three to four days off.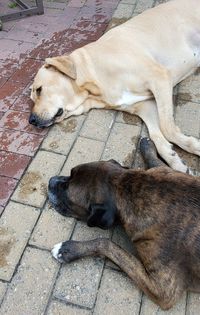 I do bring my dog to work, but when he needs downtime, I place him in a confined area behind the counter, door closed. The door will only open if he gets up to actively greet someone, normally a friend. I can tell you that Albear is behind the counter today and he hasn't moved since we came in this morning. This is normal since he spent two nights and an entire day at work teaching students the intricacies of dog training.

Break Time
Be creative when it comes to days off. Move the dog bed into a sunlight area and allow your pooch to bask in its rays, offer them a nice treat, let them sleep in, cover them with a blanket, or place their favourite toy in their bed. Be creative, but most of all, remember that dogs need to rest to re-establish their stress levels. People also require downtime, so why not join your dogs in the process and snooze together. Oh, and with Christmas a month away, you might want to make plans to assure your dog has enough time off.