By Gaby Dufresne-Cyr, CBT-FLE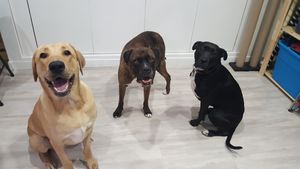 I didn't think I would have to write about breed-specific legislation, aka BSL, so soon after Montreal reversed the BSL by-laws forbidding certain breeds. So, why am I writing? Because the provincial government wants to pass a province-wide ban on breeds, and dogs you didn't think would be targeted, are. 
As such, all Staffordshire terriers, Bull terriers, Rottweiler, and eventually Huskies, German Shepherd, and all northern breeds and mixes of those breeds will not be allowed to reside in the province. Think about that for a moment, look at your dog or your friends' dogs, and tell me without any doubt you can guarantee the breed/s of your mixed dog. Genetic tests can't even prove your dog is a specific breed, let alone a combination of breeds.
When you stop to think about it, assessing dog breeds based on looks is equivalent to trying to identify the real Tom Cruise from his look-a-like. Unless you know who their parents are, there's no way we can differentiate them. When I assess a dog, I'm guessing which breeds were its parents, and contrary to what you might hear, nobody can identify the genetic makeup of a breed based on looks.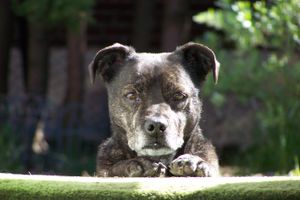 Veterinarians will be obliged to identify breeds visually and assess their dangerousness. If your pure bread or mixed dog is classified as dangerous, regardless of circumstances, it can be sold to research facilities or laboratories that conduct animal testing. Yes, you read that right. The provincial government wants to end your precious pet's life in the most horrific way possible: torture. 
The most concerning thing about Bill 128 is that it's written to bypass Bill 54 which declared dogs and other animals as sentient begins. So, on one hand, our dogs are sentient beings, but on the other hand, they can be disposed of and tortured at will. If you are not outraged, you should be.
I will make this blog brief. Contact your representative and politely tell them what you think of Bill 128 and their disposable dog law. Use every social and print media you can think of to protest and say we do not want this law because ALL dogs are at risk. ALL dogs in these images are at risk.
Below is the link to Bill 128, read it, get informed, tell your veterinarian because they don't know, tell your family, friends, and finally, get your dogs genetically tested, even if unreliable, it's all you've got should you need it in court one day.
Cheers.
G.