By Gaby Dufresne-Cyr, CBT-FLE
The Aggression Seminar is on October 16, followed by Intraguild Predation on November 13, 2023.
To register, visit our store => Dogue Shop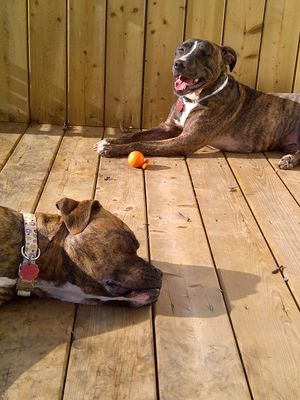 The following taboo topic article might surprise some, but I assure you that dogs killing dogs within the same household is common. You have probably never heard of this phenomenon because people rarely talk about the situation. Today, I want to shed some light on the problem and offer tips on preventing deaths. 
Second Dog Introduction 
When you decide to get a second dog, meetings and introduction processes usually occur before the second dog becomes a full-time family member. The most common situation for a multiple-dog household is dog two (Fido) is younger than dog one (Rex). When Fido moves in, all is well, and friends might start to blossom. Both dogs enjoy each other and seem to do everything together. In other cases, Rex and Fido tolerate each other; tolerance turns to annoyance over time. 
Dog Aggression vs. Dog Attack 
There is a big difference between dog aggression and dog attacks. The former is a boisterous and fast-paced action exchange where individuals try to settle a conflict. The latter, on the other hand, is silent and somewhat stationary. A dog attack serves to kill the individual. In some cases, aggression can turn deadly, but in most cases, it never comes as a surprise. 
Multiple Dog Household Deaths 
Pet caregivers will consult when dogs with an age difference display aggressive behaviours. From there, we can work on behaviour modification and management. Clients leave with dog behaviour and training protocols designed to facilitate peaceful living arrangements. On other occasions, clients consult for aggression because one dog killed the other. This claim might surprise you, but unfortunately, it's real.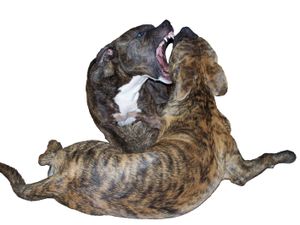 Younger dogs like Fido often kill older, more vulnerable dogs like Rex. From a canine point of view, the kill behaviour is expected. Dogs are opportunistic predators who exploit vulnerabilities. When dogs see an injured, sick, juvenile, or otherwise compromised individual, their predatory brain tells them to kill. Humans have tried to breed this out of dogs; unfortunately, most individuals retain their genetic makeup. 
Death by Dog 
So far in my career, I've evaluated over two dozen dogs for the death of an older dog within the same household. Clients present the case as a silent, unexpected attack. People are shocked by the situation and think Fido just turned into a monster. Fido rarely is a monster; he is merely a dog. The proof is in the pudding: Fido never attacks or displays aggression towards the other canines when the household has more than two dogs. 
The attack occurs when people are in another room or on a short errand. There is no sound from the attacker. The cries come from Rex. The high-pitched cries tell the attacker I am in pain; let me go! An attack never lasts long; it is usually over within a few seconds up to a minute. People never saw it coming; more often than not, they could not recognize the subtle signs. Dog language is complex. 
Take-Home Message 
Learn dog language if you have more than one dog in your household. You will need to identify the situation before it occurs. From there, you can separate dogs to manage the situation. Dog training can go a long way, but remember, we are working against natural behaviours. 
Please do not feel guilty about the death of a dog within your household; you didn't know and couldn't have prevented the situation. I recommend you take a dog language class and invite your friends with multiple dogs to join you. Make your experience known, for together, we can educate and prevent tragic deaths. 
I suggest you discuss the situation or comment below to share your knowledge. If you recently lost a pet and need counselling, please drop me a line. I know how hard it is to lose a friend under such tragic events. 
For the second time now, this blog post has been removed (without an explanation from our web host), along with the nearly 300 comments you shared. I am truly sorry and apologize for the problem. We read every comment and daily e-mail you send. 
Please leave a comment; others seek solace in knowing they are not alone.