Gaby Dufresne-Cyr, CBT-FLE
A topic that often comes up in professional group meetings is how do you deal with difficult clients, social media, and avoid burnout. There is no cookie-cutter answer to that question. However, l have nearly 35 years of experience dealing with people, animals, self-care, and a degree in family education. Let me share my experiences with you, and hopefully, my recommendations can help you.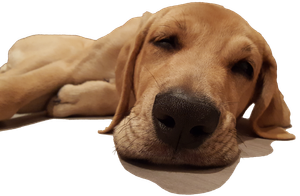 Difficult Clients 
Some people tell me during their interview to become a professional that they do not like working with, people; unfortunately, every single animal on earth is, in one form or another, controlled by humans. In our field, clients are those people. Some people are nice, while others are not. It is how we deal with each unique situation that makes us professionals. If clients can hire us, we can fire them because the client is not always right. Deviant behaviour from people places our professional reputations on the line. I have a few rules in place to help guide me when potential problems occur. I base my professional relationship with clients on these critical rules. 

1.    Clients must remain respectful even when emotions run high.  
      I.    Verbal and physical abuse are NOT acceptable. And by physical abuse, imagine a client asking you to walk their dog at -35°C with a windchill of -41°C, that is abuse to the dog and you.
2.    Clients must do their homework. 
      I.    Investing time in clients and dogs means we expect changes to occur. We get remuneration in return, but when people do not help themselves help their dog, we have a responsibility to ask ourselves is this acceptable to me.  
      II.   Dogs are your business card, so imagine a client with a reactive dog that meat another person. That person says You should get a dog trainer and the client answers I do; I've been working with them for eight months now! Each case is different, but if you know the client is not working on the behaviour, then your credentials go flying out the window, especially if the stranger asks for your name.
3.    Clients must be on time.  
      I.    There must be a plan in place to avoid late-comers, no-shows, or overstays. Trying to deal with a problem as it unfolds is difficult, not to say impossible, to manage. We have terms and conditions waiver each client must sign. On the waiver, it states how we will deal with each situation and the financial compensation that we expect. 
      II.    Firing clients who are chronically late, show-don't-show, or stay longer because they arrived later is reason enough for me to cease our professional relationship. I do not want clients that do not take their dog's behaviour issues seriously.
4.    Clients cannot take two types of training simultaneously. 
      I.    Over the years, I have had many clients to take two classes at once, our class and a punishment-based class. I ask these clients to stop, and if they do not wish to do so, then they will have to go. Remaining passive is contributing to an out-dated dog training practice.    
5.    Birds of a feather flock together. 
      I.    Saying no to future clients is OK. I understand the need to make a living, but money often buys into problems (all four previous ones), and that is NOT how professional service providers should think.  
      II.   Think of your job as a psychologist and ask yourself, Would I tolerate this or that situation?  Is this situation acceptable? Is anybody (dog or human) getting emotionally or physically hurt? Would a psychologist do this? Listen to your answer and go from there.  
      III.   If you have never dealt with a psychologist, I suggest you see one and ask him/her how they deal with certain situations, or better yet, consult the following link to read up about their professional order's ethics and rules.  
6.    Seek out mentorship when necessary. 
     I.    If you are new to the trade, find a professional that shares your core values and ideas and understudy your mentor during their sessions. The experience is enlightening and rewarding.  
     II.   How to interview and be interviewed are fantastic assets in our profession.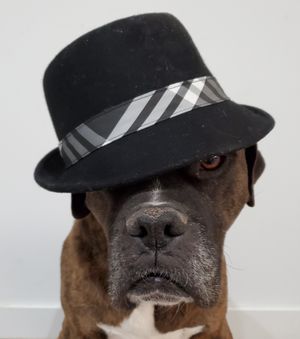 Social Media 
Social media is a new reality, and unfortunately, most professionals do not know who, what, when, where, why, and how to use it, which can lead to the following topic or even ruin someone's career. When social media started to take on its own life, I decided to study it and establish a rule for myself, the Dogue Shop, and now the Dog Academy. Here are some of those rules. 

1.    Post on your social media content that reflects who you are and walk away.  
      I.    Remove the notifications and let your army do the rest. Your followers will fight your battles for you. This way, you do not risk screen captures taken out of context. 
      II.   Negativity affects us whether we want it or not. Social media can quickly explode into a chaotic situation and find yourself in damage control situations. 
      III.  Check your ego at the virtual social media door. Flared opinions destroy careers in an instant, i.e. Don Cherry  
2.    Think before you post, comment, like, or share. 
      I.    Make 100% sure what you are about to do is positive and educational.  
      II.   Some people like catchy news titles but do not read the actual articles. If that is the case, your comment should include a I did not read statement. 
      III.  Sometimes ranting is necessary; therefore, do it with someone you trust 200% and do it in private, ideally over coffee. 
      IV.  When you upload a client's video or photo, make sure you have their written consent in e-mail, text, or paper form. You are sharing a third party's information, and their privacy needs to be respected (see rule 5-II in the previous section).  
3.    Never go live on social media with animals. 
      I.    It can get you into sticky situations. Random photobombers can ruin your moment and your career, for that matter. Should a dog bite you, that too can mean the end.  
      II.   Stay clear of compromising associations. If you want to have a different private life on social media, create an alter ego profile. 
4.    Do not mixe professional and personal profiles. 
      I.    Your personal profile should include people you know, if not, make lists and choose your privacy setting when you post.  
      II.   I have three lists: friends, family, and acquaintances. Depending on what I share, I select the appropriate list. 
      III.  Your professional profile should be for everybody else. I direct friend requests to visit the Dogue Shop page and tell them how they can get our notifications in their feed.  
5.    Get to know your preferred social media's rules. 
      I.    Facebook rules, for example, do not allow for certain topics, words, or content. 
      II.   Social media algorithms work differently for different companies; make sure you know the basics to avoid redundancy and get negative feedback. 
      III.  Post different things on different platforms, it helps prevent viral defamation. 
      IV.  There is no need to share past posts; you are at another place and time.  
      V.   Report negative posts, whether they are directed at you or not.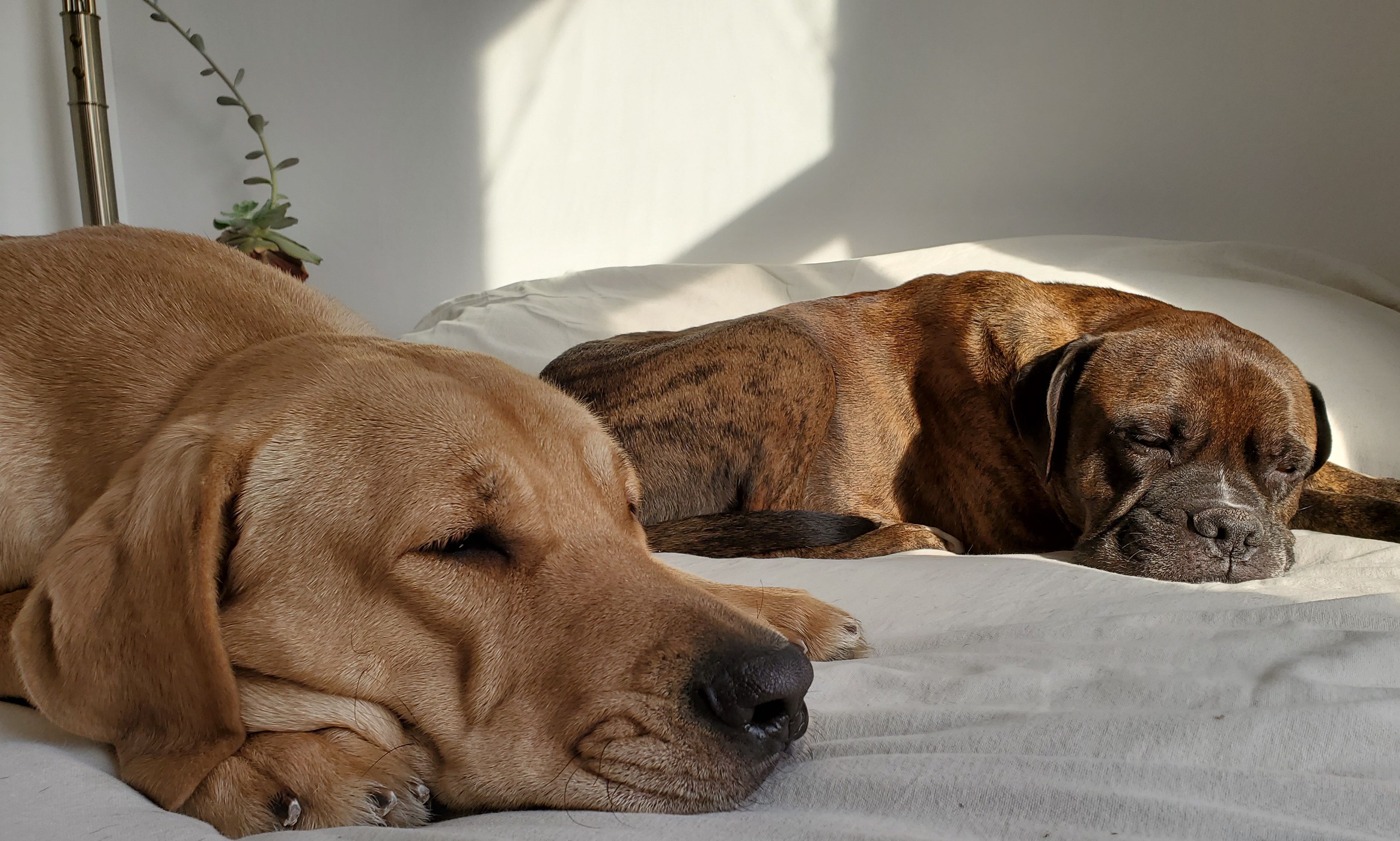 Burnout 
Why are all these rules necessary? Because the number one reason people stop working with animals is that they burned out. We love animals, and we love to help, but taking on too much does nobody any favours—most people burnout within five years of becoming a professional. Trainers, groomers, vet techs, dog walkers, and dog sitters want to help; conversely, they cannot say no, fear not making ends meet, think they will fail, or do not know how to deal with clients and social media.
In a nutshell, professionals do not have effective coping strategies and rules set up beforehand. To avoid burning out, think of the above rules and try to adapt them to your specific service. You can also add the following rules to your list. 

1.    Learn to center yourself. 
      I.    Yoga* is an excellent place to start because its core philosophy is about centring the mind. Yoga in Sanskrit means to unite the mind with the divine.  
      II.   Meditation is all about clearing the ego's nonsense blabbering. You know, that voice inside your head that never stops, well it turns out you can quiet the chatter. 
      III.    Try mindful meditation classes or apps such as Calm or Headspace. 
2.    Learn to center your body. 
      I.     Asanas, aka physical poses found within the yoga philosophy, refers to being comfortably seated/established/rooted within yourself. Learning to center the mind by first centring the body can only be beneficial.  
      II.    Learning to breathe, aka prayanamas in yoga, can help clear one's head when other techniques are not available.  
      III.   Massages and acupuncture are beneficial too. 
3.    Learn to center your emotions. 
      I.    Healthily evacuate your emotions: movies, music, screams, cry, or flip through photos; do whatever it takes. Wine does not count. 
      II.   Art therapy is another fantastic option for emotional release. Animal-assisted therapy does not count. 
      III.  Go running, jogging, or do any other solo physical activity except going for a walk with the dog. You need to distance yourself to create a new mind space.  
      IV.   Write or journal then burn your paperwork; it helps to evacuate stored emotions.  
4.    Evaluate your Umwelt (oom-velt) 
      I.    The world experienced by the experiencer refers to how you evaluate your experience of any given situation. On a scale of 0 to 10, zero being dead and ten being euphoric, where do you find yourself. 
      II.   When events occur in our daily lives, we can assess our Umwelt by merely telling ourselves the number that corresponds to the feelings and emotions you are having at that exact moment. 
      III.   When your Umwelt in under five, it is time to go, make a change, reassess, move on, etc. 
If you feel you are on the verge of tossing everything out the window and screaming Screw you life! then you are already burned out. You need to make drastic changes. Ideally, do not wait until that moment to make adjustments. Preventing burnout is so essential I highly recommend you set up your own rules as soon as possible. Over the last thirty years, I have seen many talented professionals toss the baby out with the bathwater. I know first hand how our jobs wreak havoc on emotions, minds, and bodies, but I have never burned out because I have set rules for myself. Please consider doing the same. 
I hope this article was helpful and that you can start creating self-care strategies that work for you. The dog world can be a cruel one, but it can also be rewarding, not to say reinforcing when the right strategies are in place. In the meantime, try to find another professional that can lend an ear and empathize with you. 
* There are eight limbs to the yoga philosophy, they are Yama, Nyama, Asana, Pranayama, Pratyahara, Dharana, Samadhi