By Gaby Dufresne-Cyr, CBT-FLE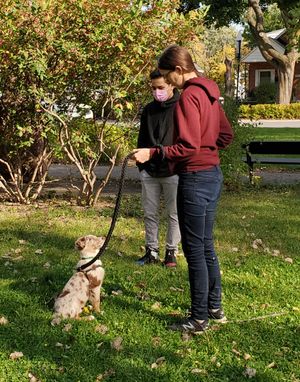 Nearly two years have gone by since the beginning of the Covid pandemic, and people are still in a rush to get a dog. Unfortunately, the current situation reveals a much darker side to the pandemic. Almost every dog professional on the planet saw it coming, so let's look at where we are in the COVID dog saga. 
A lot of people are still on the hunt for a dog and are desperate to find one. They shop online, adopt from shelters, or acquire dogs from overseas. I firmly believe we don't need dogs from other provinces or other countries. We have plenty of dogs in shelters and rescues, which brings me to my first argument. Shelters and rescues are overflowing with returned COVID dogs. People got dogs thinking it would be a love affair only to realize it's not. Dogs are time-consuming, especially when they are puppies. Consequently, when dogs transition into adolescence, and their behaviour becomes even more rambunctious, pet owners don't want to deal with the situation and return the dog. 
Puppies are hard work. 
I constantly hear pet caregivers say I didn't know a puppy would be so much work. Clients call in dog trainers and soon realize that the cost of a professional is higher than they estimated. Their expectations are also unrealistic. Puppies require time to mature and are physically unable to hold urine or feces until they are approximately 3 to 4 months old, sometimes for even longer. 
Young canines have critical phases of development, and sociability is the most important of them. When a person doesn't expose their dog to the elements, such as people young and old, dogs, cats, animals in general, and things such as buses, traffic, sounds, and smells, the dog will most likely fear these living and non-living things FOR THE REST OF ITS LIFE. Unsocialized or improperly socialized dogs can also display insecure aggression. My workload has undoubtedly increased during COVID-19, and I only deal with aggression cases. 
Another contributing factor to misbehaving puppies and teens is the lack of sleep. Puppies need to sleep anywhere from ten to eighteen (18) hours a day. You read that right. Because people work from home, puppies don't get enough sleep, and by 3 p.m., they turn into little monsters biting and barking. Sleep-deprived dogs are grumpy and highly unpleasant to be around. The biggest complaint pet owners have is that they can't work because the dog keeps barking. They leave the dog out of the crate for this reason; however, a free-roaming puppy doesn't sleep. Furthermore, puppies chew on anything and everything when they are not supervised.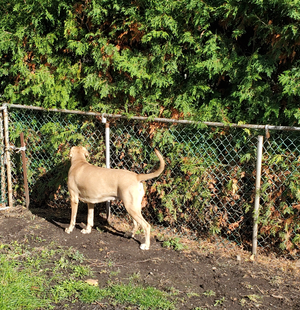 A doggone problem is a dog gone 
The easy way out of a problem when it comes to animals is to get rid of it. Releasing an animal into the wild, to a rescue, or a shelter is simple. The first approach doesn't require any effort whatsoever, whereas the other options mean facing your guilt, and who would want to do that, right?! I know I'm generalizing; however, I see posts for lost dogs so often that one must wonder what's going on. I believe some of these runaways are simply people's easy way out. Leave the gate open. Problem solved. 
For those who do face their quilt, rescues or shelters are the options they choose. I see so many dogs between 3 months and 1.5 years, having had 3 to 5 families. They are adopted and soon returned because pet owners realize how much work they have to put in. One client adopted a dog and two days later wanted to go to a dinner party, expecting the dog to be calm and quiet in its crate. Guess what, it wasn't. The person complained about the situation, and all I could say was, what did you expect? 
I wish I could get a few Aibos and lend them to people who think about adopting a dog. The AI behind this fantastic toy can teach people just how demanding a pet can be. Until I can get the funds to buy a few of them, I can only say the following: if you are thinking of bringing a dog home: 
Make sure EVERYONE in the family wants a dog 
Fill out the breed questionnaire attached to this article and bring it to your future trainer 
Pay a trainer to help you find the right breed for you or your family 
Please DO NOT get a dog because it's cute 
Do the math to figure out the monthly or annual cost involved with housing a pet 
Buy everything you need BEFORE you get the dog 
Ask the veterinarian for expenses related to healthcare 
You will need between 2 to 5+ hours a day to devote to the dog (feeding, walking, training, grooming, etc.) 
Make sure you have the financial resources if an accident happens 
Think about what you would do if you didn't like the dog 
Cheers.
G.
Dog Breed Questionaire - Work with a dog trainer to find out which dog breed is better suited for your lifestyle.