By Gaby Dufresne-Cyr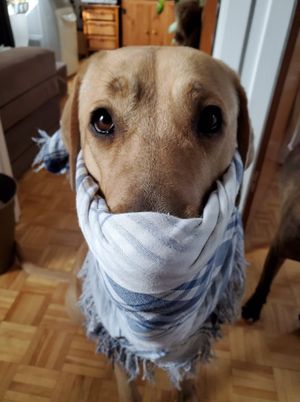 Over the last few weeks, I have been wondering about what to write for this blog. What could I possibly say about dogs that could relate to SARS-CoV-2 and COVID-19? The only thing I am prompted to discuss is our inter-species connections. As animals of the earth, humans have placed themselves way above the species totem pole, yet, in the blink of an eye, a microscopic organism brought us down really fast. 
I live in front of a giant park, and each day, I see how nature and dogs are pulling humans out and forcing them to reconnect with their humanity. People cannot come close to one another, yet have found talking grounds to connect. It is as though the very worst gave rise to the very best. A balance. A dichotomy. The dog: our stable mind throughout this pandemic. 
A virus is causing humans to rethink their life choices, prioritizing family time, dog time, and, inevitably, outside time. Mother Earth, once taken for granted, now becomes the beacon of hope. Every day, for the last twenty-two days, we get excited about going outside like we once did when we were young. Every day for the last three weeks, the dog has been requesting to go out, and we are grateful it does so. People have stopped fast-tracking their lives and now reflect on priorities. What humans are and what they should be now holds in the balance.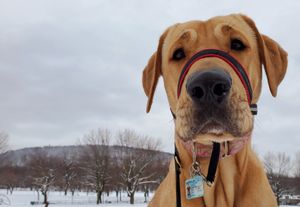 The planet screams climate change as pollution kills its inhabitants, and then a viral infection attacking the human lungs is sent. The irony!!! It is a blessing, and we can thank Mother Earth for this gift, for I am reminded how life is precious no matter what species, race, culture, education, size, sex, social status, or wealth one is or has because SARS-CoV-2 does not discriminate. In the micro-world of viruses, BSL does not exist. 
Today, I took both dogs out for a long walk. Our daily pleasure is taken to a new level of enjoyment. The sun was shining, and for the first time, my neighbour and I said hello. We did not say hello because we needed to; we said hello because another organism made us do it: our dogs. We were rallied outside at the same moment for the same purpose. Our dogs do not like each other, but we both love our dogs and today, the call of nature imposed on us by SARS-CoV-2 made us greet each other. Dogs made us say hello because we now acknowledge the value of being outside and having a wonderful park to share with them. 
Animals, however big or small, all play an important role in the dichotomy of the universe. As they did many times in the past, microorganisms keep humans in line with earthly rules, reminding us that we are a part of Earth, no apart from it. It reminds me of my favourite poem by Emily Dickinson.
 We never know how high we are
Till we are called to rise; 
And then, if we are true to plan, 
Our statures touch the skies. 
The heroism we recite 
Would be a daily thing, 
Did not ourselves the cubits warp 
For fear to be a king.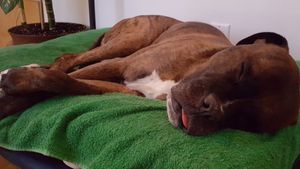 Our day ends as the sun goes over the horizon, setting the stage for another adventure. One in which families anticipate that moment when they get to go outside and play together with the kids or with the dog. I deeply wish COVID-19 did not kill people, but I also wish it never goes away. Just like dogs make us feel connected to nature, coronavirus makes us feel connected to each other.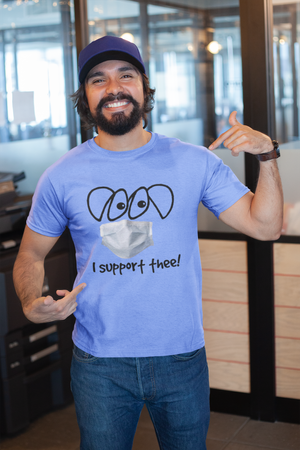 As I look at my dogs sleeping, I can only be thankful for this pandemic because it reconnected us to our humanity. Our dogs will not remember this historical event, but our children will, consequently, share with them how important their creativity, thoughts, ideas, solutions, and dreams impact humanity. 
P.S. You might not know, but my first career was in the arts, more specifically design; consequently, I returned to my creative roots and started The Creative Dog, depicting life through a dog's eyes. True to form, there is a hidden code in the logo. Can you find it?
Cheers.
G.