By Gaby Dufrense-Cyr, CBT-FLE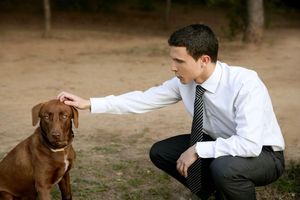 I have not written in a while because I am very busy with the Dogue Shop, university classes, promoting the book, and raising a Broholmer puppy. All that said, there is a topic on my mind I wish to share with you. Too many people impose themselves into our dogs' space to pet them, and these same people get angry when we tell them no. If you are one of those people, please read on carefully. If you respect others' space and retreat when dogs pass by, I commend and thank you. 
Unrealistic Expectations 
Humans expect dogs to behave flawlessly in any and every type of social situation. Well, guess what, people are unable to achieve that social norm themselves. Dogs are animals, and although our canine companions talk, most people do not understand dog language; consequently, our role as responsible animal caregivers is to translate for our dogs. When people ask if they can pet Hariette and I answer no, people tell me I am rude, and that is why my dog is fearful. Uhhh, what kind of logic is that?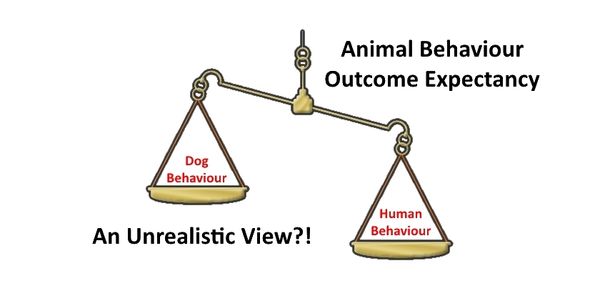 Frequently, people reach out and try to force themselves on our dogs to pet them, and I am here to tell you, this HAS to stop! First, how do people come up with the idea they can touch dogs whenever and wherever they want? By human standards, that is considered an assault. Secondly, do people not see most dogs do NOT want to be touched by random strangers? By human standards, that forceful behaviour is considered harassment. Thirdly, when someone tells you do not touch or pet my dog, there is a reason. Just continue on your journey and let us be. By human standards, that is the most respectful and courteous thing to do. Not all dogs are created equal. 
Insecure Fearful, Insecure Aggressive and Confident Aggressive Dogs 
There is no right or wrong reason why dogs do not want to interact socially. Some dogs are fearful and some are aggressive, just like people. There are three types of possible reactions in social situations involving dogs: they want to leave, they want you to leave, or they want to fight. 
- Insecure-fearful dogs will try to remove themselves from an unpleasant situation because they are afraid. The emotional response, in this case, is fear. For fearful dogs, strangers forcing themselves into their critical space (I will define this below) is considered unpleasant, hence the fearful reaction. The problem, from the dogs' point of view, is that they are tethered to us and cannot effectively retreat. These situations increase their social fears and entertain the emotional response. 
- Insecure-aggressive dogs manage their social encounter with different emotions. Dogs who are insecure-aggressive want an unpleasant situation to go away, and they will be very adamant about making that happen. In these cases, the underlying emotion is anger, expressed as an aggressive response. There is no such thing as a fear bitter since fear and anger are opposite emotions and require a different set of chemicals to be expressed by the brain. 
- Confident-aggressive dogs are just that, confident. Such dogs might want to interact socially or not, it all depends on how they feel at that specific moment in that particular situation. Note that the situation can change in a fraction of a second. Confident-aggressive dogs are pleasant until they are not. It is touch-and-go with them. 
Critical Spaces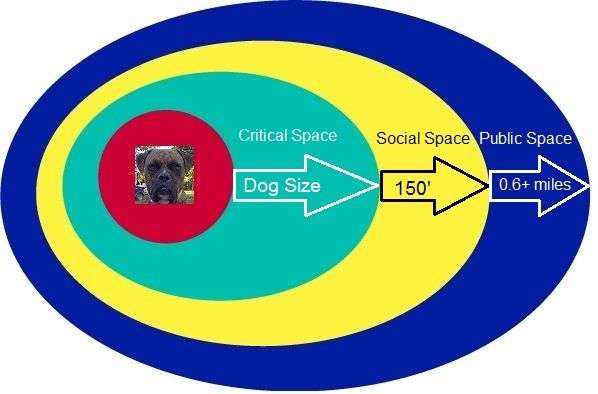 All three categories of responses are problematic for dogs when they are outside in public situations. Fortunately, there is a simple concept every human can adhere to; it is called critical space. Humans have a critical space; it is called intimate space. The critical space of a dog varies based on its size (see image). Think of it as an invisible bubble around them that ensures self-preservation. The social space protects the dog's critical space. It is the tampon area between critical and public space and serves to evaluate possible incoming conflict. 
Take a moment to think about all this. Would you like a strange to come up to you unannounced and stroke your hair and say "you're so cute; I just want to cuddle with you," I guess not, so why do people force themselves into unfamiliar dogs' critical spaces? I have a few ideas about why, but I will keep that for another article.
What I can say about people forcing themselves into and onto a dog is that it is dangerous and irresponsible. In Montreal, should the dog bite out of self-preservation because a person forced himself/herself onto a dog, city officials will most likely euthanize the dog. The municipal ruling means your irresponsible gesture has cost the dog's life and created a traumatic event for the owner.
Effective Solutions 
When you see a dog, open the space around it and ask the person if you can pet the dog. Keep in mind, the answer can be no, and if you are offended by the negative response, some soul searching needs to take place on your part. Dogs are not universal properties. My dogs are my working partners that benefit many lives. If something happens to my dogs, I can no longer work, and the students in our animal-assisted therapy programs would suffer the consequences. Our dogs are our responsibility, and we need to make sure they avoid harm from others. So, one thing needs to be very clear, if we need to be rude and unpleasant because you are forcing yourself onto our dogs, so be it, we will bark at you and bare our teeth. 
If you are on the receiving end of the leash, please use the hashtag #MyDogToo in the comments. You can do so anonymously when you comment, so no worries, we will not know who you are. The idea is to raise awareness by showing readers just how many pet caregivers are harassed by strangers. 
Cheers.