By Gaby Dufresne-Cyr, CBT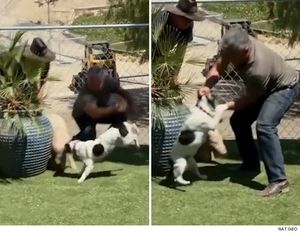 In the light of recent events regarding a dog named Simon and a pig, I would like to address beliefs. You might wonder why I wish to chat about convictions when I could discuss aggression, trainer qualifications, ethics, or even training. I feel a sense of urgency amongst professionals, faced with a punishment-type persona, to talk about ways we can educate trainers and clients. 
  
Beliefs 
A belief is something we hold true to ourselves without proof. The dictionary defines belief as confidence in the truth or existence of something not immediately susceptible to rigorous proof. The problem is that some people don't or won't seek proof and, to that fact, there's nothing you can do about it. 
  
Beliefs can be held onto because the concept of changing one's mind about an idea, a principal, or thought creates discomfort, insecurity, or fear; therefore, letting go of the belief, even for just a moment, produces emotional distress to that person. In other words, we cannot change someone's belief if they, themselves, don't realize the belief they hold is questionable.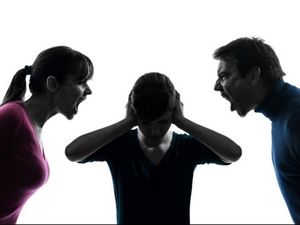 Educational Foundation 
People who believe punishing dogs is acceptable are not bad people, most of them are responsible dog owners and seek help when things go wrong. And yes, some people believe in punishment just as they believe the sky is blue. The sad news is, you cannot change a person's belief system if they fundamentally believe their ideas to be true and genuine. 
  
We are taught from day one that punishment is the way of life If you don't eat your broccoli you can't watch your favourite movie or You didn't take out the trash so go to your room without diner! and this goes on for the rest of your life. Work isn't any better. When have you received a Great work, happy to have you in our team! or Awesome job on that account! or even What awesome problem-solving skills you demonstrated! That's what I thought. 
  
Our entire social fabric is based on punishment, so it shouldn't come as a surprise that people love and adore trainers who use punishment, even when science demonstrates better results with reinforcement. I'll say it again, people fundamentally believe punishment is the right thing to do.
  
What Now 
We can strive to educate trainers and the general public; however, social media is not the place to set the stage. People need to see us in action. People need to experience the process and emotionally connect. Without the sensory experience, people won't change their beliefs.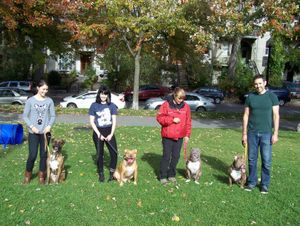 We can be proactive about change and demonstrate how dogs learn. As the old saying goes Be the change you want to see. Professionals, yes you, go to your local parks and work with your dogs. Be active in your own field, demonstrate what it is you do best and clients will come to ask what you're doing, but more specifically, how you're doing it. You can train next to punishment-based trainers to demonstrate, without attacking, how fun, pleasurable and interactive training can be. 
  
Be The Change 
I have an idea, let's regroup and create a flash mob training event. If every positive or force-free trainer in North America were to coordinate a global training event on a specific day and time, we could, we would make a difference, and we would do so without hitting, kicking or pinning our dogs to the ground. 
  
Trainers and pet owners would be more open to change their beliefs if such a global experience were created. I'm ending this post with a challenge. I challenge every positive, force-free, and clicker trainer to put your money where your mouth is and partake in a global event during which we will simultaneously train our dogs to perform a given behaviour. Who's with me?