By Gaby Dufresne-Cyr, CBT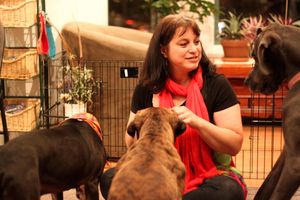 I'm often asked how did I merge passion and profession. Although there's no one answer to this question, there's one guiding principal which governs any professional opportunity, it's called choice. You must first decide to make something happen.
As some of you may already know, I'm a passionate person filled with ambition and an endless drive to make things happen. I try not to force things, for if it's not meant to be, it's not meant to be. That being said, there's a fine line between choosing to do something and trying to do something. When we try, we fear. We fear success, failure, loss of self, loss of money, loss of respect. The list is long. When we choose, we love. We love ourselves enough to decide what's best for us.   
I chose a long time ago to be a behaviour consultant and I've tried many times to rely solely on my profession as my single source of revenue. It's been an interesting and sometimes difficult journey, but never have I regretted the choice. Neither should you. I believe you can decide to try something which doesn't necessarily define your choice, as long as the choice remains clear in your head. My students and clients know
As long as what you want is clear in your head, it will be clear for the rest of us, including your dog.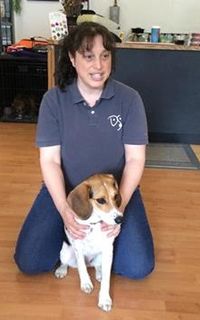 When I made the choice to exert my profession full time, I never looked back. Obviously, as with any business, stress and insecurities can and do creep up and point their ugly little heads, but then something happens, a client with a dog I've helped shows-up to give thanks and feedback on the situation. Those moments are what we all strive for. That specific reinforcement moment and the satisfaction of a job well done are what drive us. 
I was, and still am, extremely fortunate to have wonderful friends around to guide me when I need to make choices. That being said, only you have the power to decide, to make the transition. You have to want to make it happen and take a chance. Yes, you might fail, but you might also succeed, and to me, that is worth a try. Regardless of the outcome, you will grow as a person. 
There are no endeavours void of risks, just like every ending spawns a new beginning. I've never taken for granted the opportunities I've been presented with. I remain grateful for all the people I've met along the way and helped me establish the Dogue Shop as a leader in our field. 
How did I decide to merge passion and profession? The answer is simple, I chose too. My best friend use to say "If you can make it happen, happened". He meant to say, if you believe in something so hard you're willing to try everything you can to make it happen, then the choice has already been made. He was right. It happened.