Advanced Clicker Training
During this 2 day workshop, you will learn about social cognitive learning in dogs, revisit behaviourism theories, and perfect your clicker training skills with the help of various species of animals. The goal of the workshop is to build a new learning model, increase your speed and timing to perfect your training skills. This workshop is ideal for intermediate to advanced trainers.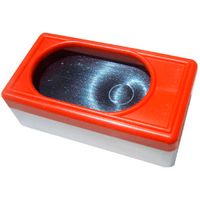 Day One:
- Behaviourism & SCT.
- Clicker training for two learning models.
- Free shaping dog behaviour.
Day Two:
- Behaviourism & SCT.
- Working with rodents & the SCT model.
- Free shaping rodent behaviour.

We work with animals, so please consider the schedule might change last minute. 
If you have allergies and wish to participate, please make sure to take or bring the appropriate medication. This is a dog event unless otherwise stipulated.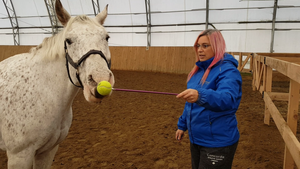 The study of social-cognitive learning theory (SCT) in animals is not new science. The research on SCT dates back to the 1950s. The 1990s also contributed to the advancement of SCT learning in animals such as dogs and more recently horses.
The workshops focus on dog social cognitive learning theory: dog attachment through specific exercises, dog cognition to enhance memory, and dog imitation for advanced training.
Gaby designed the series for intermediate to advanced trainers who wish to further their knowledge and add new skills to their toolbox. 
The program is broken down into four workshops: Attachment, Cognition, Imitation 1 and Imitation 2.

Each class is 3 hours long. 
Dog Attachment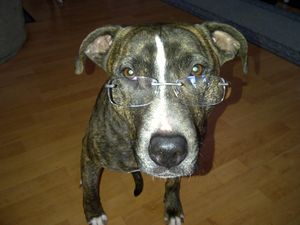 The focus of the workshop is to understand the different attachment styles, how to modify attachment via tangible exercises, and how to maintain a positive attachment despite life's busy environment. 
Ket learning concepts:
- Attachment styles
- Attachment exercises
- Strange situation test

Dog Cognition
The second workshop in the series focuses on cognition. This hands-on class is designed to teach you how to develop your dog's decision-making and problem-solving skills. Participants will learn directed brain games and how to make DIY games. From commercial toys to the recycling box, we will teach you how to enrich your dog's life.
Key learning concepts
- Cognitive processing
- Cognitive abilities
- Cognitive memory
- Cognitive exercises
Dog Imitation 1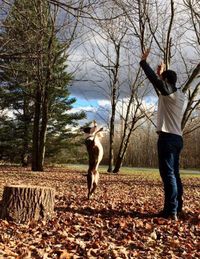 Imitation is the last workshop series on social learning. During the workshop, you will learn how to put behaviours into maintenance and how to avoid competing cues.
Training will focus on verbal cues and how to train for the imitation protocols.
Kep learning concepts
- Maintenance behaviours 
- Verbal cues only 
- Imitation protocol 1
Dog Imitation 2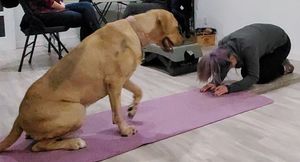 During this last workshop, you will learn to complete the imitation protocol, teach your dog complex behaviour, and teach an unfamiliar dog to imitate your actions. 
Kep learning concepts
- Imitation protocol 2
- Train familiar dog
- Train unfamiliar dog
- Train complex behaviours