By Gaby Dufresne-Cyr, CBT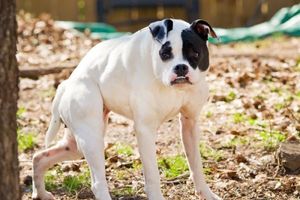 A few weeks ago, we talked about breeding dogs for fashion, not function. The taboo topic is a very sensitive one because it reflects our direct impact on a species we created to serve our specific needs. Unfortunately, our needs for a service animal (hunting, livestock guardian or herding, human safety, etc.) have changed and so too have our dog breeding practices. 
 
In the last few decades, designer dog breeds such as the morkie, cockapoo, labradoodle, puggle, and so forth have become popular, not because they serve a function, but because they are fashionable. People love these mixed dogs because they are one in a million, so to speak, and owning a rare breed is what makes people feel different and unique.

Designer dog breeds are one thing, monster dogs are another, but both find themselves on an ethical slippery slope. In Great Danes and Other Monster Dogs, we saw how the exaggeration of physical and behavioural attributes compromises function for fashion. With social media, fashion can quickly spread with highly negative consequences for our furry friends. We have to be careful not to change designer breeds into real monster dogs.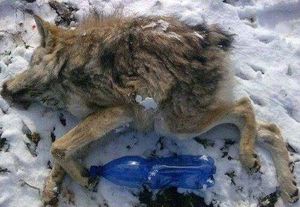 Nature does produce monster creatures with forms that don't serve a function. When this happens, animals normally don't live very long and are removed from the gene pool. However, with domestic dogs, this isn't always true. Some people tend to breed strange-looking canines together in order to create litters of dogs that will sell high because of their uniqueness, and with social media, how easy it would be to promote fashionable figures over functional ones.
When we talk about designer breeds and monster dogs, a few questions come to mind. Questions like, how do dogs feel within their own body? Certain characteristics hinder function, therefore, dogs must suffer in some form or another. If they do, how do we evaluate suffering? Do we base suffering on behaviour or on physical pain? Dogs who suffer from short spine disease would die if left to their own device, so why do we feel compelled to save them? I'm simply asking you, the reader, to think about these important issues because it's entirely our responsibility what makes or break a dog breed.     
A few final thoughts and questions. Who would judge monster dog breeders as unethical? Who would prosecute such breeders when no control exists to oversee the genetic welfare of puppies? To these, I have no answers, and I sincerely hope I'll never need to find them. Monster dogs should never become fashionable because of our desire to possess strange and unique 
things
.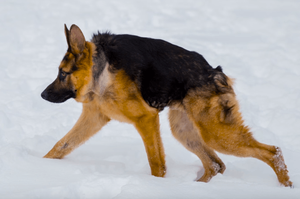 Designer breeds are not the only creatures we are turning into monster dogs. As Adam Conover in
Adam Ruins Everything
 mentions, pure bread dogs are being transformed into monster dogs because of inbreeding and our desire for fashion. This form of fashion breeding is slowly, but surely, killing our precious pets. If you click on the above link you will get a simple, yet thorough, explanation of what people are doing to dogs.
The only solution we have to save our dogs is to allow for genetic diversity. We must put aside our need for fashionable pets and focus on function: running, jumping, retrieving, catching, herding, swimming, pulling, etc. I suggest we prevent domestic canines from becoming monster dogs by allowing them total cross-breeding with other breeds but avoid making designer dogs. We must allow the gene pool to recuperate if we are to keep our furry friends functional.
Image Sources:
Dogs
- https://www.lifewithdogs.tv/2016/03/quasimodo-a-special-needs-dog-with-a-following/
- https://3milliondogs.com/tag/short-spine-syndrome/
Wolf
- http://www.hawaiipighunter.com/are-these-coyotes-photoshopped-or-are-they-real/