By Gaby Dufresne-Cyr, CBT-FLE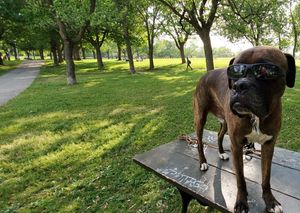 What is FAST dog training, and why should you care?! I spend a lot of time coaching people on how to change undesirable behaviour, namely aggression, into more desirable behaviours. The best way to accomplish this goes is to FAST train. Let's look at what that means and how it relates to dog trainers. 
Functionality 
Think of functionality as what works and what doesn't work. If you are training a dog to stop reacting to other dogs by counter-conditioning sit, will this behaviour work in the long term or not? The answer depends on the environment, attachment style, and cognitive abilities of both the dog and the person. Remember the SCAT model? All determinants have to be present for learning to occur; however, that isn't enough to guarantee long-term adaptable behaviour. 
If the consequence of the behaviour doesn't work, we need to change it into something that does. Before we can do that, we must consider the antecedent of the behaviour and its consequence (ABCs). What comes before the behaviour and what comes after it is vital to a functional training protocol. When you can identify A and C, you can let the dog choose what B will work. 
Adaptability 
Behaviour adaptability is the process by which the dog can change its behaviour to suit the situation. Let's say your dog is reactive to other dogs. You are walking in the park when you see an approaching canine. You ask your dog to sit to avoid the behaviour that doesn't work, lunge and bark, but the dog refuses to comply and goes off to sniff a fence post. Now you think the dog is disobedient and untrainable. This problem begs the question, is the dog genuinely unruly? 
From the dog's perspective, sit might not work in the situation, but increasing the social distance by using a redirecting behaviour might work. The dog has thus chosen to disobey to obey. Dog behaviour needs to be adaptable to satisfy what works from what doesn't work for itself. Our job is to provide for such adaptations. Training adaptable behaviour is more important than simply training operant behaviours.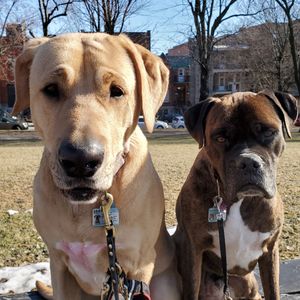 Sustainability 
Functionality and adaptability result in sustainability. Sustainable behaviours are functional and adaptable actions that work overtime. I teach dogs to learn how to learn and allow them to change their behaviours as they see fit for success. The key role here is to let dogs adapt their behaviour to problematic situations. Trust is the process that gets the task done. I might see dog behaviour that works, but my dog doesn't. If I allow it to adapt by offering a different behaviour, my training becomes sustainable. 
Putting behaviour into maintenance isn't a real-world process if you don't consider the environment and your relationship. I see this way too often. People ask dogs to perform behaviour rather than let them choose what works from what doesn't work. I see dogs making those decisions all the time; unfortunately, people demand the behaviour they want the dog to execute, and everyone fails.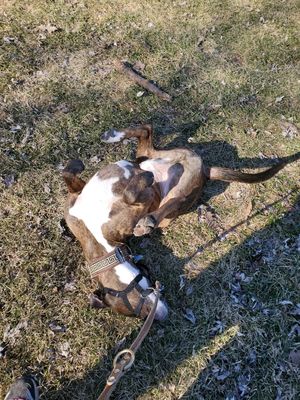 Trainability 
The SCAT model focuses on the social cognitive learning theory. The FAST model occurs between the social and cognitive determinants and directly influences the attachment style between dogs and humans. When I allow my dog to choose a behaviour it prefers within a situation, we have both succeeded. Trust is the consequence of choosing what works and what doesn't work from the dog's perspective, not the human's. 
The choice of behaviour to execute also relies on its training. If the dog cannot perform the behaviour because of a physical, physiological, mental, emotional, social, cognitive, or environmental problem, we need to rely on other behaviours. Let's take the reactivity example again. I like to train dogs to jump on higher surfaces to get out of problematic situations, but if the dog is a Chihuahua, that won't work, so either I ask something else or allow the dog to choose which behaviour works for it. The Chihuahua might decide to sniff the fence post or walk the other way, in which case both behaviours would work for me, too. 
I often find humans ask very little of their dog's cognitive abilities. Trainers and clients train but don't allow for functionality, adaptability, and sustainability. Professionals and pet caregivers both need to revisit training behaviours and how dogs problem-solve and make decisions. There needs to be more trust in the process and flexibility of execution. When dogs refuse to perform behaviours, maybe it's because they ultimately know what works and what doesn't work for them.
Cheers.
G.