By Gaby Dufresne-Cyr, CBT-FLE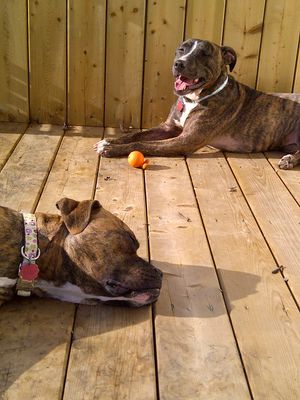 I receive messages daily in private and on the blog post My Dog Killed My Other Dog. I am very saddened to hear all your stories, so today, I thought I would write to you and give you some answers and possibly peace and closure to mourn your loss. 
Amongst the people who write to me, many inquire about the outcome of their killer dog. I am going to explain it as straightforwardly as possible because people often ask me if they should have their dogs euthanized. Unfortunately, I cannot give feedback on a case I do not know; thus, I write this article in hopes you find solace here, in these words. 
Why do dogs kill each other 
Dogs are opportunistic predators that exploit vulnerabilities. Their main function is to survive and see another day; as such, dogs and their wild cousins, have developed complex behavioural processes to reach their intended goal. As you read on, please do not confuse predatory instincts with aggressive responses. The intent behind a predatory kill is to fill one's belly with food. 
As mentioned above, the following descriptions are reasons why dogs kill other dogs. I will enumerate and briefly discuss them. Keep in mind each case is unique; therefore, all that follows refers to the general dog population. 
- Death by food 
Dogs need to protect their food or food source in order to survive. If they did not protect, aka resource guards, their food, dogs would die relatively quickly; hence, it is abnormal for a canine to relinquish its food to another dog, or person continuously. 
Death by Food can be spontaneous or highly predictable. Normally, dogs will give off signs that their food is sacred and will do anything to prevent theft. When a little dog defends its food, it will growl, snap, or soft bite the intruder. When a small dog warns a bigger dog, the size difference can mean death to the little one. These arguments contain loud growls, teeth, and fast action behaviours.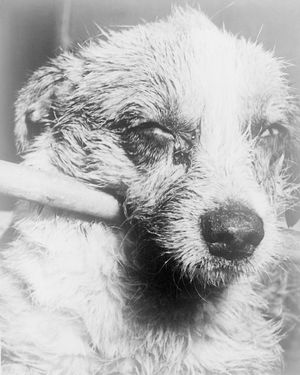 - Death by age or sickness 
Dogs, like their wild ancestors, are opportunistic predators. This means anything that falls out of sync with normal behaviour can, and most likely will, be eliminated. A few examples are locomotion discrepancies (limping), smells of diseases (cancer, diabetes, or postulant sores), and high pitch cries, all giveaways that something is wrong. 
Canines will kill a sick or injured animal to prevent drawing attention to themselves from other predators. Rarely will they consume the corpse. Younger dogs normally kill older animals in a completely silent and unpredictable fashion when the human is absent. In this case, size has little to do with the actual death. 
These unpredictable silent attacks are very slow-moving and meticulous. The attacker takes the dog by the neck, shakes it, and kills the dog in a few seconds. Same-size dogs often kill their housemates of similar weight and height in the same inaudible manner; the difference is the length of time it takes to accomplish the kill. 
- Death by conflict 
Conflict is another common death occurrence in canids. Agonistic behaviours and aggression are means by which dogs manage conflicts. When there is a size discrepancy, some conflicts can and do, escalate into deadly situations. A conflict can occur over social and critical space invasion or because of overpopulation. Households that have too many dogs for the available social space create tension, which in turn creates conflict.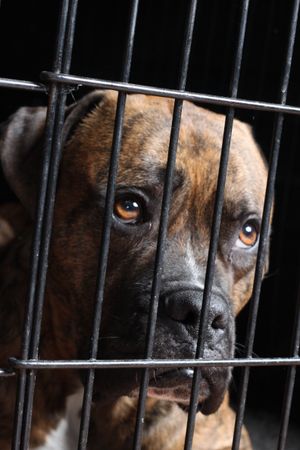 Arguments can also occur over breeding rights, toys, sleeping areas, attention from humans, or water bowls. When dogs feel their vital space, basic needs, or resources are at risk, they will defend them. These arguments contain loud growls, teeth, and fast action behaviours. 
Management is best 
The major difference between these types of deaths is silence and intent. When a dog wants to kill another dog to eliminate it from the environment, the attack is completely inaudible. You will not hear growls or barks from the offender. The victim might yelp for help if it can, but otherwise, the death is rapid and efficient, from a predatory point of view, that is. 
When you have two dogs of different sizes, NEVER assume they are best buddies, especially when age and size differences are factors. It is best to separate them when you are absent or unable to supervise them. If your household contains multiple dogs, separate them into small groups based on size and health condition. 
Outcome scenario 
Death does not necessarily mean your dog is a killer. It might simply be circumstantial and never occur again. That said, people often know instinctively their dog is aggressive before the event occurs. In these cases, it is best to seek a professional evaluation before you decide on your next course of action.
If you have a multiple-dog household, I urge you to take a dog language or aggression course and learn what dogs say to each other. Behaviour is highly predictable when it comes to assessing aggression or predatory instincts. Terriers are notorious for killing other dogs because of their high prey drive, so make sure you understand dog group dynamics if you have different ages and sizes of dogs. 
For morning resources, you can read the Time to Say Goodbye article found on this blog. Please Note, I empathize with you; however, if you send me an email, I will read it, but it is impossible for me to answer your specific cases as I do not know you or your dog. Best wishes on your journey, and I sincerely hope you can find peace of mind with this article.
Cheers.
G.