By Gaby Dufresne-Cyr, CBT/FLE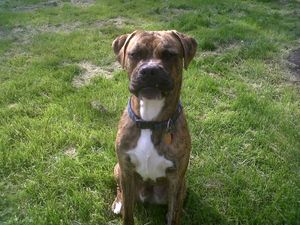 If we want to make things happen, we have to stand up and make our voice be hear. I'm officially standing up, but I'll need your voice to be heard. I want to present to you, pet owners, trainers, consultants, vets, vet techs, politicians, pet store owners, and every single person who works with animals a dangerous dog project proposal. 
  
Dangerous Dogs 
I often hear people say that dogs aren't the problem, humans are. I disagree because some dogs are dangerous, just like some people are dangerous. Some canines are born with bad genetics and display behavioural problems such as extreme fear or aggression. These dogs should systematically be removed from the breeding pool, and yes some dogs should be euthanized. 
  
Did I shock you? If I did, here's why. As a professional, I know exactly how much time and money people have to invest into training their dogs in order to make them socially acceptable. By acceptable I mean capable of walking on the sidewalk without reacting to people or dogs. I'm not talking about a dog who can accept affection or can do dog-dog interactions; I mean simply walk past a person or canine without reacting. 
  
Project Proposal I 
Education is the best medicine. When people are educated they tend to make better choices because they know they could be held accountable for their actions. So, here's what I propose. If you have ideas, add them in the comment section.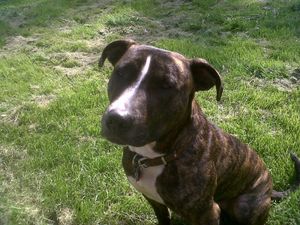 1. All dog owners will need to take a basic training course in order to acquire their red city tag. City tags are already mandatory. 
Yellow and green city tags are obtained on a voluntary basis
Yellow and green tags provide benefits to pet owners
2. Training classes are mandatory for every dog acquisition, regardless of experience. 
Each breed is different and requires specific skills
Dog behaviour research changes rapidly so too does dog training
3. People will be held criminally accountable for their dogs' actions. 
Enforce leash laws with stiffer fines
Dogs without tags will be immediately seized 
Mandatory jail time for convicted criminals
4. A dangerous dog law will be equitable for all dog owners. 
A bite is a bite
No discrimination
Mandatory education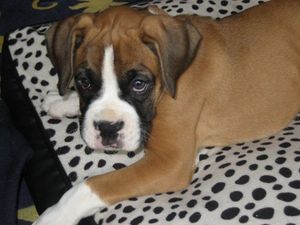 Project Proposal II 
The project proposal is simple and effective; all the city mayor or provincial government needs to do is make education mandatory. The infrastructure is already in place and wouldn't cost the city a dime. Furthermore, this project proposal would create jobs and save lives. 
  
Mandatory classes would be paid by the dog owner. People would acquire their red tag in designated training centres (who by the way already sell city tags). Yellow and green tags could be acquired in the same establishment. Yellow and green tags would also be financially covered by the owner. Again the city doesn't need to invest in infrastructure because we already offer the service. All the city needs to do is make education mandatory. 
  
The law seriously needs a facelift. People should be made accountable for their dogs' actions. I see too many off leash dogs out of control and/or aggressive. Furthermore, old school trainers use force and punishment which increases dog aggression; new laws would insure they too are held accountable for their actions towards clients.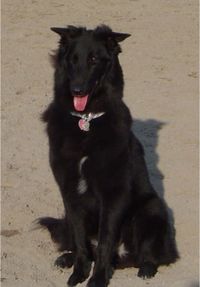 Consideration 
People talk a lot about physical damage from small vs. large dog breeds, yet no one takes into consideration psychological trauma. The largest percentage of the population victim of dog bites is children under 9 years old. Children can be traumatized by their grand-mother's Lhasa Apso, so too can an adults experience panic attacks from a Golden Retriever attack. 
  
If you have read my blog in the past, you know I stand for education and equitability. We need to make changes and we have the resources and research to make the best choices possible for all parties involved. Dogs are dogs and yes some dogs kill, but with education and new laws we can prevent accidents from happening in the first place. 
  
I'm going to ask you to share this article. Share it till it reaches municipal and provincial governments. Heck, if we can reach the federal government and make this a nationwide project, go! We can save many, many lives with education, so let our voices be heard and scream the word EDUCATION with me. 
  
Cheers.