By Gaby Dufresne-Cyr, CBT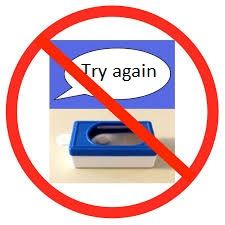 The No Reward Marker (NRM) makes our list of the top ten taboo topics in animal training. I honestly don't know why though, so today I decided to explore the subject matter with you. I know this topic will make people react, but then again, most of my articles do. Before we start, let me define NRMs. 
  
NRMs are usually sounds or words that tell animals, yes people too, the behaviour they just performed will not yield a reward, but they should keep trying because a reward is available. Seems pretty straight forward doesn't it? But here's why some debates get nasty, people don't agree on the efficiency, or lack thereof, of NRMs. Another hell-raising question is Are NRMs true punishers or informational feedback? The answer depends on how, why, and when you use it. 
  
Research on NRMs 
Simply put, there aren't any, even according to Simon Gadbois, PhD, Canid Behaviour Research Team, Dept. of Psychology & Neuroscience Dalhousie University, in the Facebook group Canine Behaviour Research Studies "There are none published on the topic addressing this [no reward marker] directly." 
  
The only paper I found on the topic of no reward makers is cited below. Naomi Rotenberg conducted research that involved twenty-seven dogs. The task was to teach the dogs to touch a cone with their paws. The method is described in the paper which I highly recommend you read because it's important to understand all the information, not just convenient passages.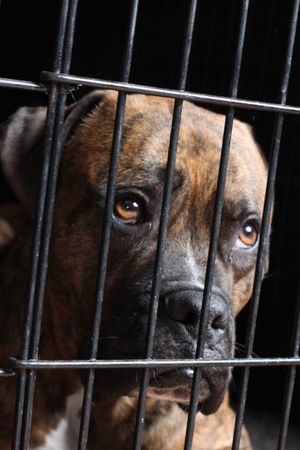 Training 
In her paper, Training a New Trick Using No-Reward Markers: Effects on Dogs' Performance and Stress Behaviors (2015), Rotenberg concludes her research with the following statement "The results of this study indicate that when training a dog to perform a new behaviour on cue, using a NRM can be detrimental to how efficiently the dog is able to acquire the new trick." 
  
One can easily jump to the conclusion and say dogs trained with a NRM are stressed; however if you read her paper and continue slightly past the previous quote, you will also read "However, there was no overall difference in the number of stress behaviours exhibited by the dogs in either condition." Trained with or without the NRM.
  
I don't recommend the use of NRMs when new behaviours are trained; however, the dog's experience and motivation should be taken into consideration if the choice to use NRMs is made. Both motivation and experience are unmistakably important. Another important factor to consider when you train an animal, and this one is often overseen, is the environment. The place in which you train is unavoidably part of the equation, for the dog and you. 
  
Stress 
I don't know why stress is such an ugly word. No reward markers create stress, that we know, but dogs are stressed regardless of what or how we train. Some stress is good and some stress is bad. The problem is that stress and eustress are generally manifested in the same way. The unfortunate problem is no one knows which form of stress dogs are exhibiting during training sessions. 
  
I believe some stress is actually beneficial in the development of problem-solving skills. Professionalism resides in how well one can handle all the factors we've discussed so far, without going above the animal's pre-determined stress threshold. If an animal is too stressed, it will not learn, if it's too relaxed, it might learn without you knowing (Tolman, 1948; Rotenberg, 2015). 
  
The Real Question 
The real question is how, when, or why use NRMs. If you understand the science behind no reward markers, the decision becomes a personal choice. What I'm really trying to say is your choice to use, or not use, a NRM is OK. If you use no reward markers and you are making headway, continue what you're doing. If on the other hand you find yourself struggling with the behaviour, or worse yet, are regressing, then maybe you need to stop and reassess the situation.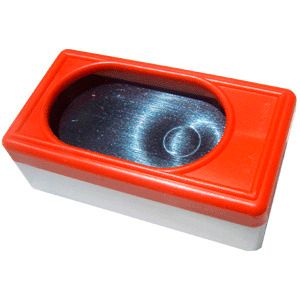 Do I use NRMs? Yes, but rarely. Do I know how to use them? Yes, totally. Was my no reward maker purposefully trained? Yes, I use try again when faced with very difficult tasks. Am I punishing my dog? No, my dogs know what it means. If anything, they get more frustrated if I leave them in a vacuum, or without a reward. Does that make me a bad person or trainer? No. You're not either. 
  
Be Yourself 
All I'm trying to say is be yourself. Stop worrying about definitions, research papers, or social pressure. Learn your science and work with it. If you do, you'll be the best trainer you can possibly be. If you don't, then we need to talk. 
  
Cheers. 
  
References 
- Jensen, R. (2006). Behaviorism, Latent Learning, and Cognitive Maps: Needed Revisions in Introductory Psychology Textbooks. The Behavior Analyst, 29(2), 187–209. 
  
- Rotenberg, N. (2015). Training a New Trick Using No-Reward Markers: Effects on Dogs' Performance and Stress Behaviors. CUNY Academic Works. Retrieved from http://academicworks.cuny.edu/hc_sas_etds/12 
  
- Tolman, E. C. (1948). Cognitive maps in rats and men. Psychological review, 55(4), 189.