The Only Dog Parkour Classes in Quebec
Dogue Shop is proud and extremely excited to announce we now offer Canine Urban Parkour classes!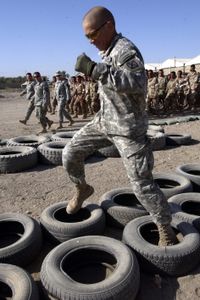 What is Parkour?
Parkour (pronounced par-coor) is a military (human) based training discipline that combines running, jogging, jumping, climbing, swinging, vaulting, and rolling to quickly, efficiently, and most of all safely, finish an urban obstacle course. The objective is to maintain as much momentum as possible without failing the obstacle or injuring oneself.

Parkour has been adapted to dogs, and is rapidly growing in popularity; therefore, we decided to innovate and offer dog owners a chance to learn, teach, and practice this awesome activity.
Canine Urban Parkour is by far the best physical and mental stimulation one can offer their pet; as such, Dogue Shop is happy to include this series of classes into its regular program starting September 2013!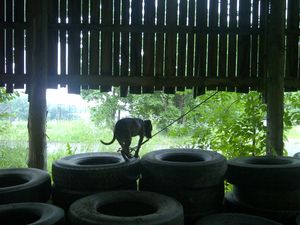 Pre-requisites
Safety is the primary focus of this training program; therefore, all dog owners must present a veterinary health certificate upon registration. The following pre-requisites are not negotiable and any dog deemed aggressive will be pulled from the Canine Urban Parkour class without refund. 
- Clear bill of health (past injuries must be cleared by a veterinarian)
- Motivated (fearful dogs are welcome)
- No aggression issues
- Safe and reliable equipment
- Age approved by Dogue Shop staff
- Empty stomach prior to classes

Next classes start: TBD